Berberian Sound Studios
Redfern Arts Center - Putnam Theater
Friday, November 01, 2013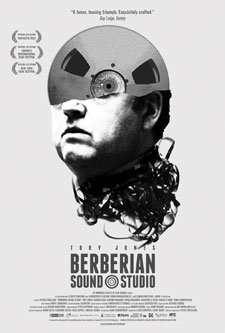 2013, UK, Directed by Peter Strickland, Not Rated, 92 minutes, Blu-Ray.
It is 1976. A mild-mannered British sound engineer named Gilderoy (Toby Jones) arrives in Rome to work on the post-synchronized soundtrack to The Equestrian Vortex, a tale of witchcraft and murder set inside an all-girl riding academy.
But as Gilderoy begins to work on this unexpectedly terrifying project, it's his own mind that holds the real horrors.
As the line between film and reality blurs, is Gilderoy working on a film - or in one? ©IFC Films
Friday and Saturday at 7:00 & 9:00 p.m.
Sunday - Wednesday at 7:00 p.m. only
Saturday & Sunday matinee at 2:00 p.m.
This event is part of the Putnam Film event series.
Contact:
Putnam Theatre
603-358-2160
To request accommodations for a disability, please contact the coordinator at least two weeks prior to the event.