Reggie Wilson: Fist and Heel Performance Group: POWER
Redfern Arts Center
Thursday, · -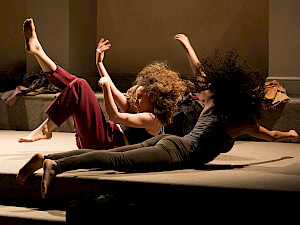 Praised for how "his sprawling movement pieces fold history into the present" ( The New York Times ), award-winning choreographer Reggie Wilson imagines what black Shaker worship might have looked like in his new piece Power. This Brooklyn-based company and its body of work draws from the spiritual and everyday traditions of Africa and its diaspora.
Creative Connections:
Dance masterclass with Fist and Heel Performance Group
Community shout with the company
Post-performance talkback and reception with the company
Community Ring Shout
This event is part of the RAC Redfern Series calendar and is open to the public.
Contact:
Redfern Box Office
603-358-2168
To request accommodations for a disability, please contact the coordinator at least two weeks prior to the event.