An Evening with Filmmaker Nabil Maleh
Redfern Arts Center - Putnam Theater
Thursday, April 11, 2013 · 7:00 p.m. - 9:00 p.m.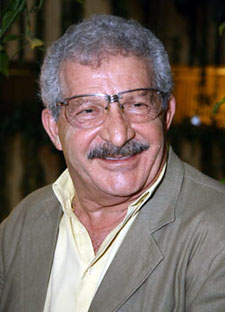 Nabil Maleh, a native of Damascus, has made many pioneering contributions to the history of Syrian filmmaking. He was the first Syrian director to learn his craft abroad, in Prague. He returned to Damascus in 1964, soon after the establishment of the General Organization for Cinema (now the National Film Organization) as the country's sole feature film production entity.
Nabil began working with the General Organization on documentary and narrative shorts, as well as Syria's first experimental films, such as the internationally acclaimed Napalm (1970) - a 90-second reaction to the horrors in Palestine and Vietnam.
7:00 p.m. only. Free and open to the public
This event is part of the Putnam Film event series.
Contact:
Putnam Theatre
603-358-2160
To request accommodations for a disability, please contact the coordinator at least two weeks prior to the event.