Opera Workshop Performance
Redfern Arts Center
Friday, · -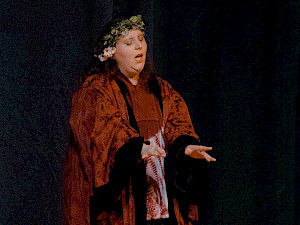 Opera Workshop students will present Pinocchio, a children's pastiche opera by John Davies.
The 45-minute show will be as enjoyable for adults as for kids, with drama and hilarity throughout.
A pastiche opera is a purpose-made show using pre-existing and often well-known arias and ensembles – in this case by Mozart, Pergolesi, Offenbach, Donizetti, Verdi, and Sullivan. Davies is well known in the operatic community for creating this type of show, using English adaptations of the music to tell a given story, and writing his own dialogue scenes in addition to the music.
The cast includes Tyler Martin, Stephen Cuniffe, Laurel Mendelsohn, Kelly Uselton, Corinne Colgrove, Iris Rojas, and Matthew Leese. Dr. Matthew Leese directs the opera, and Dr. Christina Wright-Ivanova is collaborative pianist.
Pinnocchio will be presented in the Alumni Recital Hall, Redfern Arts Center, Keene State College, on April 19, 2019, at 7:30 p.m.
Tickets are $5 for students and seniors, $10 for adults. Please contact the Box Office at (603) 358-2168 for more information.
This event is part of the RAC Music Department calendar and is open to the public.
Contact:
Redfern Box Office
603-358-2168
To request accommodations for a disability, please contact the coordinator at least two weeks prior to the event.