Keene State Taps into its Extensive Film Collection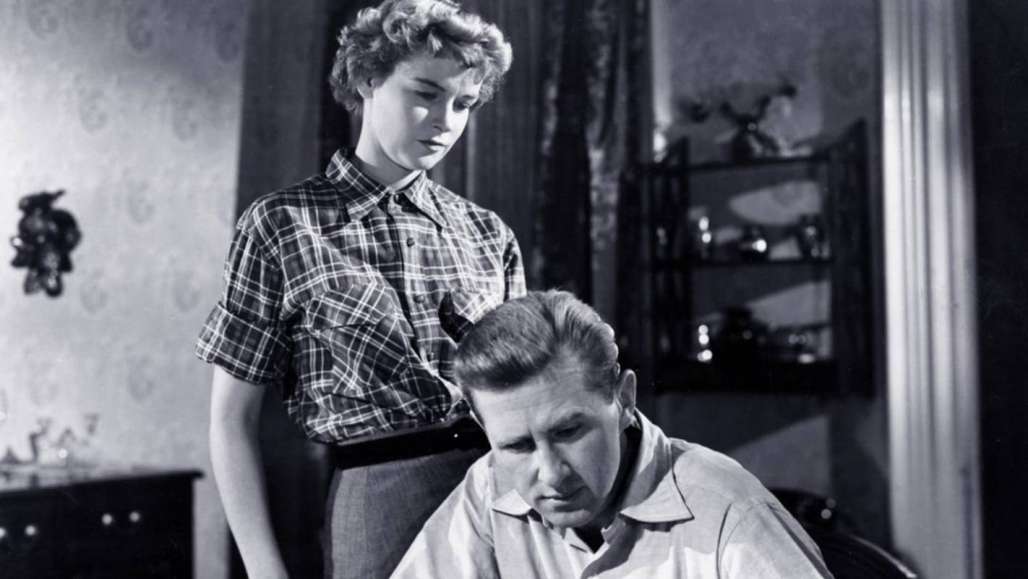 Louis de Rochemont's 1951 film The Whistle at Eaton Falls takes on labor-management relations with a clever plot twist: when a factory owner dies, his widow hires the union president to manage the failing company. Naturally, conflict ensues. Whistle is a significant piece of New Hampshire history that the public can see at a free screening at Keene State College November 14 at 7 p.m. in the College's Redfern Arts Center's Alumni Recital Hall.
The idea, says Rodney Obien, archivist at Keene State's Mason Library, is to reintroduce people to de Rochemont, to spread the word that the College holds de Rochemont's personal papers and film collection, and to reconnect with the de Rochemont family, some of whom will be at the screening.
Among the numerous reels of film in the collection, Obien notes, is some "mystery footage" of a variety of locations in Portsmouth, New Hampshire, and environs filmed in the 1940s and 1950s for an unknown production. Professor Emeritus Larry Benaquist, founder of the College's Film Studies Department and an authority on New Hampshire films and filmmaking, discovered the footage. The College was able to have it converted from nitrate to digital format, thanks to grants from the National Film Preservation Foundation. The images include business and manufacturing scenes, schoolchildren, and passengers boarding a train. "We're not quite sure why the footage was taken," Obien says, "but it was obviously staged."
A big draw for the de Rochemont family in placing the collection at Keene State was the College's Film Studies program, Obien says, and the commitment of the Mason Library and the Archives to involve students in working with archival materials. "It's great that our students will be able to take advantage of the de Rochemont collection," he said.
Benaquist will be on hand as part of a panel discussion following the screening of the 90-minute Whistle at Eaton Falls, along with Gary Anderson, a New Hampshire filmmaker who worked with de Rochement, and Barbara Rimkunas, curator of the Exeter Historical Society. A de Rochemont grandson and great-grandson will be in attendance as well.
Related Stories