Wish you were here!
Your decision to attend college is a big deal. You need to find the right fit, and one of the best ways to do that is to visit campus. We're disappointed that we can't show off our campus during Admitted Student Days in person because we are looking forward to meeting you. What matters now is staying safe and being with the people you care about. We'll come together as a community again in person to welcome you to Keene State – and when we do, it'll be really great.
We know you'd rather be here with us for Admitted Student Day. For now, enjoy this look at the day!
Register for our online Admitted Student Day
In the meantime
Take some time and explore everything Keene State has to offer from home. Share this website with your family or sit down and watch a few videos together. You're already a part of our vibrant community.
We're excited for you to discover our 70+ student clubs/organizations, intramural sports, the famous Sizzler, bingo night, and so much more. You'll meet new people and make lifelong friendships. You'll also find your home away from home in one of our first-year residence halls. And in the classroom, you'll meet our dedicated and passionate professors, who are eager to share their love of learning through classroom activities and real-world experiences.
It's all waiting for you at Keene State.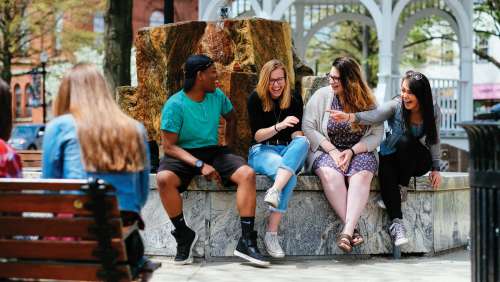 Across campus, professors and staff have one focus: supporting you. There are also dozens of ways to meet new people, build friendships, and create your own Keene State family.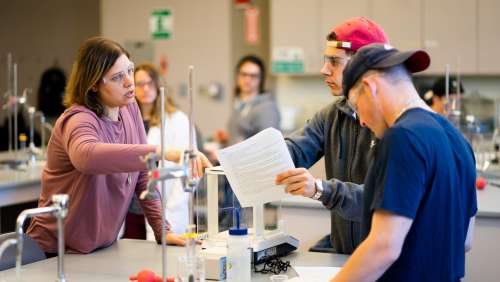 Whether you see yourself as an artist, a teacher, a nurse, a scientist, a physical trainer, a business leader, a designer for high-tech manufacturing – let your imagination be your guide. We offer 40+ areas of study to get you where you want to go.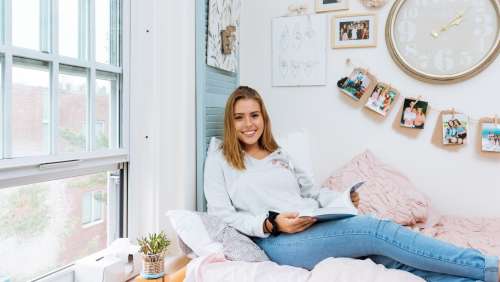 Live on campus and feel at home while you make new friends. To get the most out of the college experience, all first-year and sophomore students live on campus. Explore our first-year residence halls and decide where to live next year.