Reunion Giving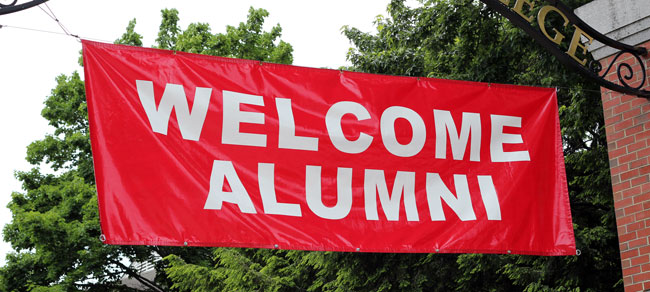 Reunion class giving is a long standing tradition that culminates on Reunion Weekend. It's a time to celebrate and give back as those before you did for you.
For 2014, we are celebrating the proud classes of 1939, 1944, 1949, 1959, 1964, 1969, 1974, 1979, 1984, 1989, 1994, 1999, 2004, and 2009!
For additional scheduling and event information on Alumni Weekend 2014 please visit our Reunion page.
---
Contact the Development Office
We Want to Hear From You!
For general questions, please contact:
Laurie Alden
Sr Program Support Assistant
603-358-2372
Or visit our staff page for a complete department listing.