Theatre and Dance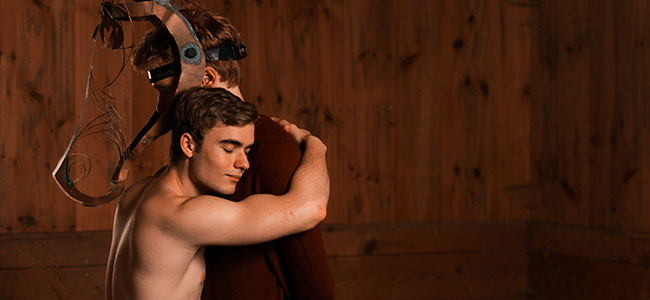 Talent Scholarship
The Department of Theatre and Dance grants a talent scholarship to one incoming student annually. This scholarship, awarded through audition, video-screening and/or portfolio presentation, contributes $3000 each year towards the recipient's college tuition and is renewable for a total of four years as long as the holder remains in good academic standing.
This scholarship is entirely talent-based, provided the holder remains in the major and maintains a 2.50 GPA.
Auditions for actors, dancers, designers and technicians are held annually in the spring semester.
Auditions and Interviews
We prefer to have all scholarship candidates present their work in person, in either an interview alone (directors, designers or technicians) or in an interview and audition (actors and dancers). However, actors and dancers who cannot come to Keene may either send videotape or a link to an online video showing two contrasting audition pieces. Please do not, under any circumstances, send the only existing copy of your work.
Auditions should total no more than five minutes. If your audition requires music (either for dancing or singing), it should be on a compact disc or an IPod; a player for these will be provided at the audition.
Please Note: The 2018 Theatre and Dance Talent Scholarship's Auditions will be held on Friday March 9 2018, from 10am to 3pm, in our Main Theatre in the Redfern Arts Centre.
Performance Focus Requirements
There are several options for students when preparing an audition:
Option A
Choose two contrasting contemporary monologues from published plays showcasing characters that are age appropriate for you. Monologues should not exceed 2 minutes apiece and must be fully committed to memory.
Option B
Choose one contemporary monologue and one song. Monologue must represent an age appropriate character from published material. A song from a published musical is preferred. No accompanist will be provided. Each selection should not exceed 2 minutes and all material must be fully committed to memory.
Option C
Prepare a 2-3 minute Modern/Contemporary dance or an excerpt from a larger work. This is a chance to showcase your technique and your choreographic creativity.
Option D
Designers/Technicians should bring a portfolio including photos of work produced as well as paper projects.
Please contact the Theatre and Dance department at tad@keene.edu for more information and to schedule your time slot. You may complete and submit the Scholarship Audition Form here.