Management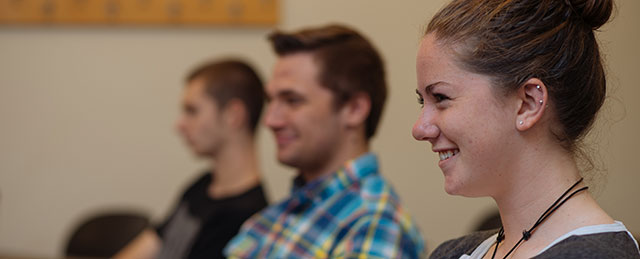 Chair's Welcome
Examples from past faculty-student collaborations include the department's Applied Organizational Research Project, the Transportation Study, and the Financial Planning Center. Students can also take advantage of opportunities to work directly with business leaders in the community by way of our award winning Small Business Institute, our Small Business Development Center, and our Internship program. Department sponsored clubs such as Enactus further increase student engagement.
The Department encourages students to consider multidisciplinary options including Construction Management, Sustainable Product Design and Innovation, and a myriad of other exciting choices. We also encourage and support International Study and work closely with the KSC's Global Education Office to make sure our international partners provide programs that are support our students.
The Department of Management is committed to providing the highest quality undergraduate program by emphasizing excellence in teaching, scholarship, and community service. Our goal is to prepare students with the knowledge and skills necessary for assuming leadership roles in the 21st century global economy. We emphasize management skills that build upon a solid foundation in the arts and sciences. Our program is designed to prepare students for management careers in a wide variety of private, public and non-profit organizations as well as for advanced study at the graduate level.
We are proud of our alumni and their accomplishments. Our students develop communication, quantitative, analytical, technical, collaborative, and team building skills essential for successful leadership. We encourage those of you thinking about a degree in Management to give serious consideration to Keene State College. I invite you to explore our web-site and the many opportunities available to Management students at Keene State College.
Sincerely,
Kathleen R. Johnson
Kathleen R. Johnson, Ph.D., Chair
Department of Management
kjohnson@keene.edu
603-358-2623
---
Wise up!
Contact Admissions
Request information
Management
Marianne O'Brien
Divisional Admin Support Coordinator
603-358-2544
Admissions Office
800-KSC-1909
229 Main Street
Keene, New Hampshire 03435