Education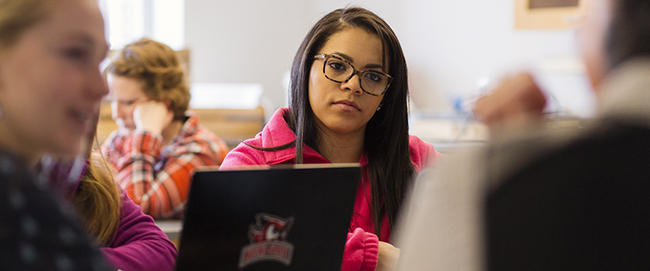 Study with Professional Educators
Education faculty members believe in the power of teachers to have a positive impact on the lives of children and families. We will teach you, coach you, advise, support, and work with you to be the best teacher possible. We expect that you will be engaged in your achievement, reflective about your strengths and your needs, and ready to achieve excellence. We believe that KSC's motto says it best: Enter to learn, go forth to serve!
We are all experienced professional educators as well as seasoned college professors.
We are: special educators, Tanya Sturtz, [Lance Neeper] (/site/directories/profile/facstaff/)
preschool teachers, Nancy Peck
high school social studies, John Sturtz
English, and language teachers as well as teachers of science
Debbie Black
and mathematics.
We are school psychologists, Ellen Nuffer and educational leaders and principals
John Couture, Deb Merchant.
We are experts in the teaching of physical education, music,
(link to Donna Smyth, Sandra Howard and dance Marcia Murdock
in schools.
We have taught across the grades in elementary and middle schools
Pru Cuper, Judy Reed, Shirley McLoughlin, Judy Lister, Kim Bohannon
and are specialists in children's literature,
David White
reading, Darrell Hucks
and math instruction,
Tom Bassarear
and the importance of play for today's children.
Dottie Bauer
---
This employee list was customized for the web per request of the department and may not correspond exactly with what Human Resources has on record for this department. To report any errors/omissions, please contact ffavreau@keene.edu directly.