The Winners of the Study Away 2014 Photo Contest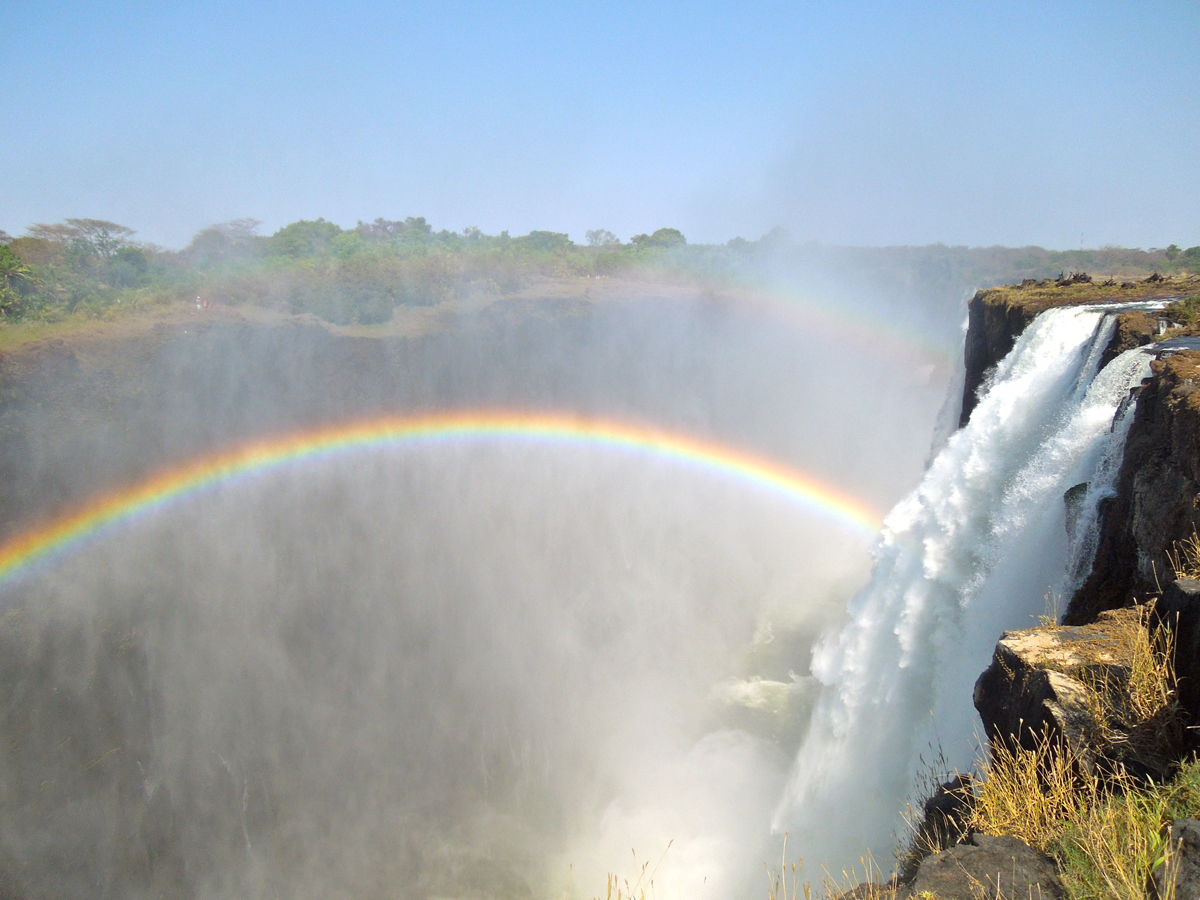 First Place General Category, photo by Kim L'heureux '14
This photo was taken at the top of Victoria Falls, one of the Seven Natural Wonders of the World, on the Zambia side. I chose this photo because it shows the beauty of the waterfall with a drop of over 360 feet. I was able to fully hang over the edge of the fall with rushing water surrounding me, known as Devil's Pool, which is the first rocky outcropping in the photo. The scene was breathtaking because of the rushing falls and the double rainbow that was created.
---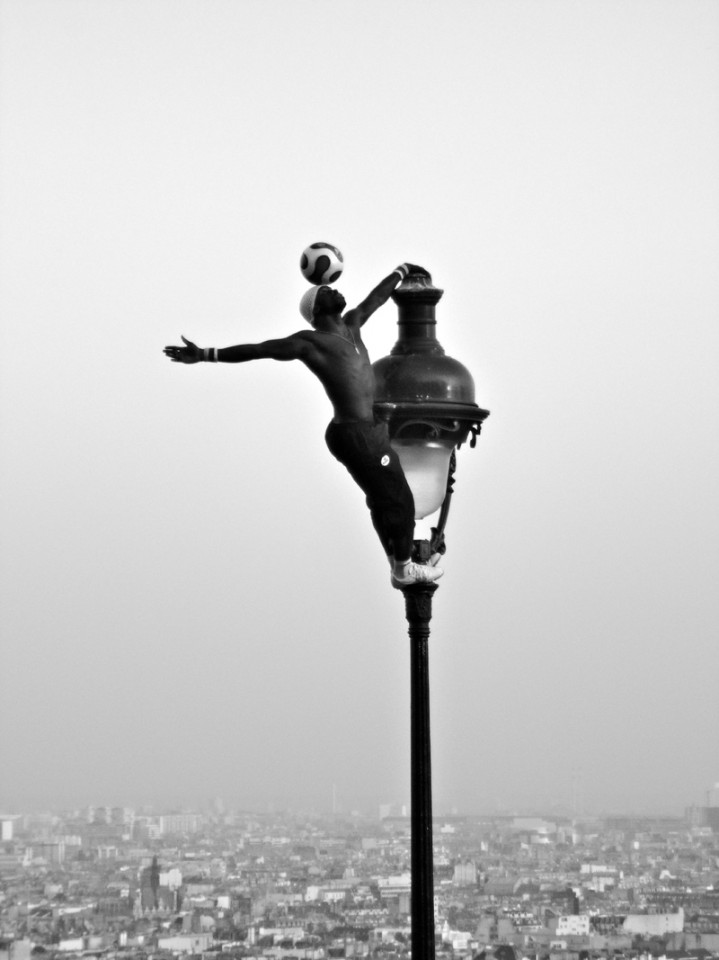 Runner-Up General Category, photo by Devan Witzenbocker '13
On the steps in front of the Sacré-Cœur Basilica amongst new friends, we sat listening to the finest live music Paris had to offer while watching the captivating performances by this young man. His confidence and determination inspired me to take this photo, capturing a sort of calm and tranquil feeling while performing his dangerous stunts above the city miles below. Talk about being on top of the world!
---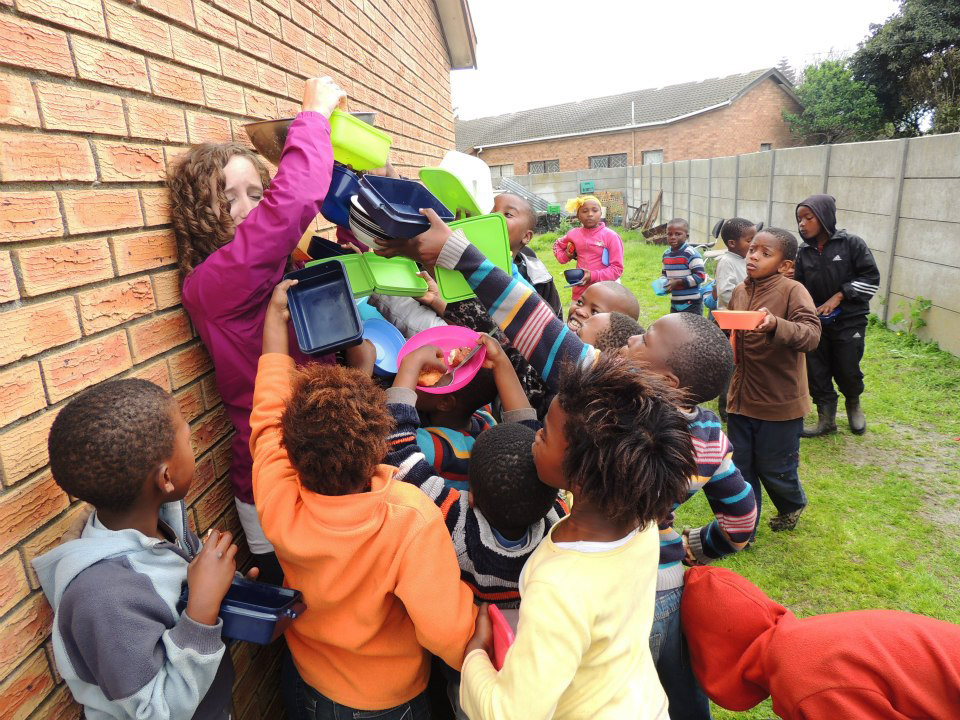 First Place Global Engagement Category, photo by Rebecca Leclerc '13
Informal settlements, otherwise known as townships, are a constant reminder of South Africa's Apartheid Government. People in these settlements live in houses made of corrugated, rusting metal with the earth as their floor and old tires used as weights to hold the roofs on their homes; they are victims of extreme poverty unlike anything we see in the United States. I spent much of my time in Cape Town volunteering in such townships and this picture was taken in Cape Town's first township: Langa. While we were here we brought food to cook for the local soup kitchen which only has a budget large enough to provide meals during the first two weeks of the month. In this picture I'm handing out vetkoek (a traditional South African bread) to the children of the community who are pushing each other out of the way to get a second piece.
---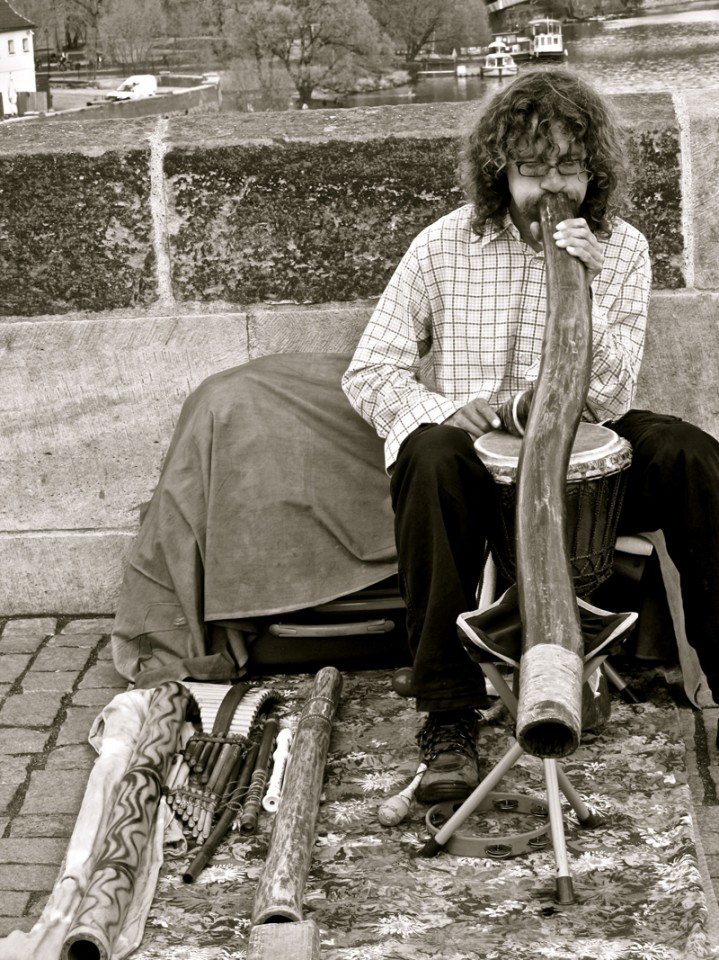 Runner-Up Global Engagement Category, photo by Annie White '14
This photo captured one of many artists, musicians, and dancers that display their talents every day on the famous Charles Bridge. Before arriving in Prague, my Dad tried to express to me the excitement of the bridge and its ability to make you lose track of time, which proved to be a huge understatement as I could have spent an entire day enjoying everything it had to offer. A significant aspect of being globally engaged is accepting and appreciating ways of life that are different from our own. While many of the artists used their skills to earn a living, the man captured in this photo gave me the feeling that music is simply a passion he wishes to share with the world.
---
Contact GEO
Where to Study?

Keene State offers study away programs in 25 countries

Financial Fact

KSC students' financial aid can be used to study away

Visitors from Abroad

Every semester, KSC hosts exchange students from our partner universities in the US and internationally
603-358-2348
geo@keene.edu
1st Floor, Elliot Center - location
229 Main Street - mailing address
Keene, New Hampshire 03435-2612