One-on-One Consultations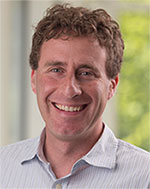 Focused, highly personalized professional learning and support
Individual instructional consultations are one of the most high-impact opportunities for faculty enrichment. Partnering with Instructional Consultant Chris Odato provides targeted support in the areas you need to be successful in your teaching mission. In addition, this one-on-one consultation can be arranged to fit into individual faculty work schedules.
In individual consultations we can:
Provide instructional design support for you in developing new courses and redesigning or re-imagining existing courses.
Research and recommend evidence-based approaches to instruction.
Develop creative assignments or active learning activities for your classroom.
Plan approaches to measure how your students are learning and confirm that you are meeting your goals for the course.
Conduct informal class observations and provide feedback.
Collaborate with you in the scholarship of teaching and learning.
Partner in forming and facilitating a faculty learning community.
And much more!
I worked with Chris to redesign a core class in our curriculum. He challenged me to articulate exactly what I was trying to accomplish in the course and helped me turn these ideas into clear and effective learning goals. Even after 15 years of teaching, I find it valuable to work with an instructional design expert who is eager to see faculty succeed in the classroom.
–Robert Kostick, Associate Professor of Art
Arrange a Consultation
If you would like to arrange a one-on-one instructional consultation, contact Chris Odato.
As an instructor, I look for ways to improve my class organization and engage students. I am so thankful Chris has been available to provide individual help every time I needed. One example was identifying the lack of clarity in the objectives for my assignments. I now see how with clear objectives, students are not only less confused but also better understand how their work is part of a learning process, and they engage more with their assignments.
–Patricia Pedroza Gonzalez, Associate Professor of Women's & Gender Studies and American Studies
Request a Personalized Research Review
We are piloting a new research-based approach to help provide faculty like you with easy access to scholarship on teaching and learning that is tailored to your individual goals. Using this form, you can submit a question about teaching and/or learning.
For example, you might ask about strategies to encourage students to complete reading before class, how to develop an effective rubric, or the effectiveness of active learning techniques.
Once you submit your request, the instructional consultant will review and synthesize recent research related to your question, and will contact you to schedule a meeting once the review is completed. At the meeting we will share and discuss the research and brainstorm ways to apply it. We can also schedule follow-up one-on-one consultations to continue to implement new ideas in your teaching.
Use this form to request a personalized research review.
Resources
In the course of his work with Keene State College faculty, Faculty Enrichment's Instructional Consultant often creates resources and curates collections of resources in response to faculty needs or requests. We make these resources available online so that other faculty can benefit from them. Visit our Resources site here.
---
Contact Faculty Enrichment