Continuing Education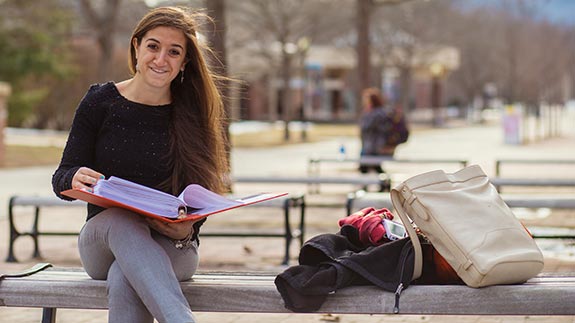 Continuing Education students are people just like you, with lives revolving around home, career, and community. Our programs are flexible to accommodate busy schedules, and we offer courses and academic programs in an array of subjects for learners of all ages. Please take a look at our offerings and contact us with any questions.
Spring registration is now open. View a complete list of classes and Register Now!

KSC Presents: Open College This is an exciting new program uniting liberal arts education and the public mission of Keene State College. The goals of this program are to:

bring the talent and accomplishments of KSC faculty and students to a wider audience;
broaden students' exposure to information in disciplines outside their major;
give faculty an opportunity to reach an audience beyond the academic community;
make the public more aware of what college scholarship and learning is all about; and
highlight the connection between the academic and the real world.
Keene State Presents: The Overdosing of America: Addressing the Current Opioid Crisis
Wednesday, February 21, 6-7:30 pm, Room S203, Rhodes Hall
Presented by Associate Professor John Finneran
Dr. Finneran will examine some of the factors that have contributed to the perfect storm of the current opioid crisis in our country and in our community. In addition to helping us understand how we've come to this critical point, he will also propose some suggestions to help us make our way through this complex, complicated epidemic.
Register Now
---
Programs at Keene State College are flexible to accommodate your busy schedule. We offer credit and non-credit courses in a wide range of subjects. More about Courses & Schedules
Search Courses
Tuition and Fees
Keene State College offers affordable undergraduate and graduate level courses for New Hampshire residents and out-of-state residents. More
Register Now
---
"KSC gave me a place to explore new ideas, meet new people, and pave a path toward my future."
Evthoxia Kyrousis
What'll it be? Microsoft Excel? Forensic Anthropology? Economic Analysis? Or maybe one of hundreds of other courses? As a Continuing Education student, you can take undergraduate courses for credit. Or you can earn a master's degree or receive post-master's certification in education at Keene State.  More about Degree & Certificate Programs
---
---
The Division of Continuing Education and Extended Studies of Keene State College serves as the primary education and training outreach unit of the College, providing lifelong learning to individuals and organizations throughout the State and region. More about About Continuing Education
---
Contact Continuing Education
Your degree is closer
than you think.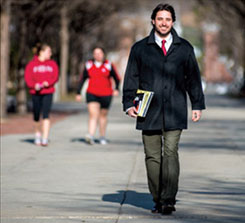 Think Keene State.
Office of Continuing Education and Extended Studies
continuing-ed@keene.edu
(603) 358-2290
Monday - Thursday, 8:00 AM - 6:00 PM
Friday, 8:00 AM - 5:00 PM
Elliot Hall, First Floor, Suite 144
Keene State College
229 Main Street
Keene, NH 03435-2605