Rachel Margolis: Lithuanian Partisan and Survivor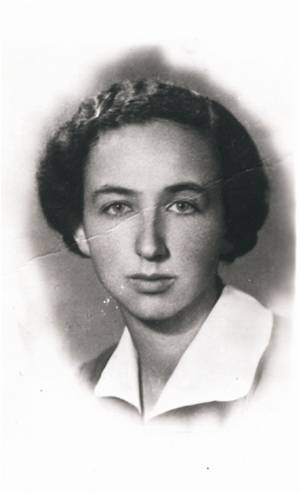 Born in Vilna on October 28, 1921, Rachel Margolis was incarcerated in the Vilna Ghetto from 1942-1943, before escaping to join the anti-Nazi Jewish partisans. Rachel is also responsible for discovering and transcribing the Kazimierz Sakowicz diary (U.S. publication, Ponary Diary, 1941-1943: A Bystander's Account of a Mass Murder (Yale University Press, 2004), which documented the daily executions of Lithuanian Jews. She was honored for her valor as a partisan recently by the Prime Minister of Lithuania. She currently lives in Israel ten months of the year, but has always returned to her beloved city in the summers.
As one of the founders of the Green House in Vilnius (the Lithuanian state Holocaust museum) Rachel leads tours of the museum as well as of the Vilna Ghetto during the summer when many international tourists visit Lithuania. But during the 2009 summer Rachel could not return home due to a new wave of antisemitism which has gripped the country. It has included a neo-Nazi march escorted by the police, weekly articles in the press that seem to come right out of Goebbels' manual, and a campaign of harassment and suspicion against former Jewish anti-Nazi partisans.
Lithuanian prosecutors, urged on by an antisemitic press, have sought to indict for "war crimes," heroic World War II-era Jewish partisans for their anti-Nazi resistance including Dr. Yitzhak Arad, an Israeli Holocaust historian and former chairman of Yad Vashem , who served with Soviet forces in Lithuania. Also under suspicion is former partisan Professor Sara Ginaite. The Lithuanian Prosecutor general is culling survivor memoirs, such as Rachel's, for evidence with which to prosecute elderly Jewish partisans as "war criminals." In a blatantly antisemitic article on January 29, 2008 a page from Rachel's own memoir was used to accuse another partisan, Fania Brantsovsky, 86 year old librarian of the Vilnius Yiddish Institute, of being a "terrorist." On May 5, 2008, two men in dark suits came to the address where Margolis is registered in Vilnius as a resident each summer, asking to interview her. Though Rachel is safe in Israel, Fania Brantsovsky continues to be the object of prosecutorial harassment and intimidation, and of continued defamation by various government agencies and their associates. Only international pressure can bring justice to these aging heroes, and on September 24, 2008, charges against Arad were dropped. Such pressure must continue in order to protect the few remaining Jews in Lithuania and allow it to face its complicated World War II history.
---
Recently Published: A Partisan from Vilna, by Dr. Rachel Margolis
Summary: A Partisan from Vilna is the memoir of Rachel Margolis, the sole survivor of her family, who escaped from the Vilna Ghetto with other members of the resistance movement, the FPO (United Partisan Organization), and joined the Soviet partisans in the forests of Lithuania to sabotage the Nazis. Beginning with an account of Rachel's life as a precocious, privileged girl in pre-war Vilna, it goes on to detail life in the Vilna Ghetto, including the development and struggles of the FPO against the Nazis. Finally, the book chronicles the escape of a group of FPO members into the forest of Belarus, where Rachel became a partisan fighter. Rather than "keep house" back at their bunker like other female partisans, Rachel demanded assignments to active duty alongside the men. Going on military assignments, Rachel burned down a bridge, blew up railroad tracks, and helped bring in food supplies for her fellow partisans. The book opens with an introductory essay by renowned Polish historian, Antony Polonsky.
Author: After the Holocaust, Rachel Margolis received a Ph.D. in biology in and taught until the late 1980′s. She then co-founded Lithuania's only real Holocaust museum, the Green House in Vilnius. She is also responsible for the discovery and transcription of the Kazimierz Sakowicz diary, published here in the US under the title, Ponary Diary: A Bystander's Account of Mass Murder (Yale University Press, 2004).
Reviews:
Arguably the most extraordinary Holocaust survivor of our time, Rachel Margolis left a safe hiding place to join her (doomed) family in the Vilna Ghetto, then left the ghetto to join the anti-Nazi partisans in the forests. After the collapse of the USSR, she helped build a small Holocaust museum, then rediscovered, transcribed and published the lost diary of a Christian Pole who witnessed tens of thousands of murders of Jews by enthusiastic Lithuanian nationalists. In her mid eighties, she published the Russian original of this memoir. The local anti-Semitic press focused on one paragraph, took it out of context, and then – in May 2008, armed police came looking for Rachel and a fellow woman partisan survivor. Currently living in Israel and prevented from returning to her native Vilna (now Vilnius, Lithuania) by the prosecutors' campaign, she is a survivor who can't return home. This book is the reason why. In publishing it in English, Academic Studies Press does a great service to both the dwindling community of Holocaust survivors, and the growing community of readers who just want to know.
One of the last surviving partisans of Vilna, Rachel Margolis has written a vivid and compelling account of the murder of Lithuania's Jews, and of the battle for survival and dignity amongst those who escaped.  It is also a testament to those who in the midst of degradation and destruction continued to embrace the best ideals of humanity even as they determined to resist and fight back against the Nazis and their local collaborators.   And, at the same time it is an intimate portrait of a creative and vibrant community, the Jews of Vilna, as well as a deeply personal account of growth and maturity in the midst of that turbulent and tragic period._ _This book serves as a stark reminder to those who would deny or trivialize the reality of the Holocaust in Lithuania and reminds us once again of the human dimension of that genocide. The questions that it raises about resistance and complicity, collaboration and betrayal, anti-Semitism and xenophobia, are questions that resonate even today. It is only by facing the past and that we can hope to build a better future. Rachel Margolis, through this memoir, as well as her other activities in Vilna, has helped set us on that path. We are all in her debt for doing so, and can only hope for the widest possible impact of this evocative, authentic and powerful memoir.
…Margolis portrays with candor and considerable insight the tensions between Jewish Partisans and Soviet fighters, between Polish and Lithuanian forces and also the peasant population surrounding the woods. She does not portray herself as a hero but in the ordinariness of everyday life under the most extraordinary of conditions. The result is a compelling, powerful and poignant memoir that takes us inside the ghettos and the bunkers, inside the woods and the dugouts, into the battles and the struggles for survival that shaped her young life.
To purchase Rachel Margolis' book, A Partisan From Vilna:
http://www.amazon.com/PartisanVilnaJewsPoland/dp/1934843954/ref%2Btmm_pap_title_o**
---
Presentation Available:
Marjorie Margolis, Rachel's cousin and prime force behind the English publication of Rachel's memoir, is available to speak on this topic utilizing a power point presentation that outlines the history of Lithuania and the specifics regarding the current situation. If interested in having Marjorie speak, please contact Tom White: twhite@keene.edu
---
May 21, 2010:
A Lithuanian Court ruled today that the swastika is part of Lithuania's historic legacy and not a Nazi symbol.
---
Keene State College's Cohen Center Honors Dr. Rachel Margolis,
April 16, 2009
On April 16, 2009, the Cohen Center hosted an evening to honor Dr. Rachel Margolis and bring attention to the plight of former Jewish partisans currently facing a campaign of intimidation in Lithuania. Our program was entitled: Resistance Continued: Courage in the Face of Adversity.We are grateful for Cohen Center and Jewish Foundation for the Righteous Alfred Lerner Fellow Marjorie Margolis (Conant High School, N.H.) for her tireless efforts to have Rachel's story told, have her memoir, _A Partisan from Vilna _published in English, and for her work in helping us "to remember…and to teach" the legacy of the Holocaust. Marjorie is Rachel's cousin.
The following were sent for the Cohen Center event and sent to Dr. Margolis in Israel:
Keene State College's Cohen Center Honors Dr. Rachel Margolis,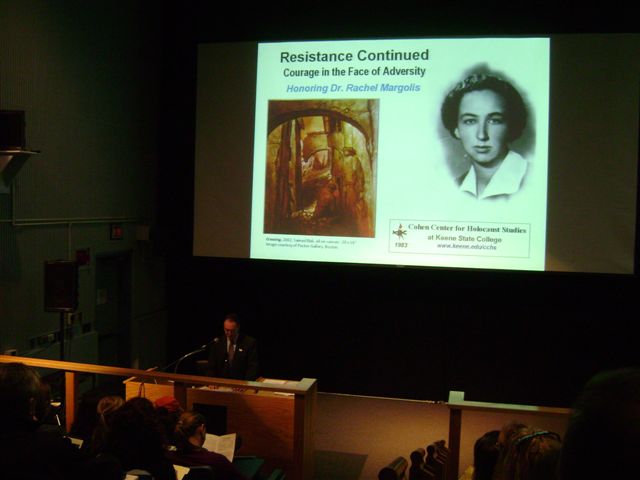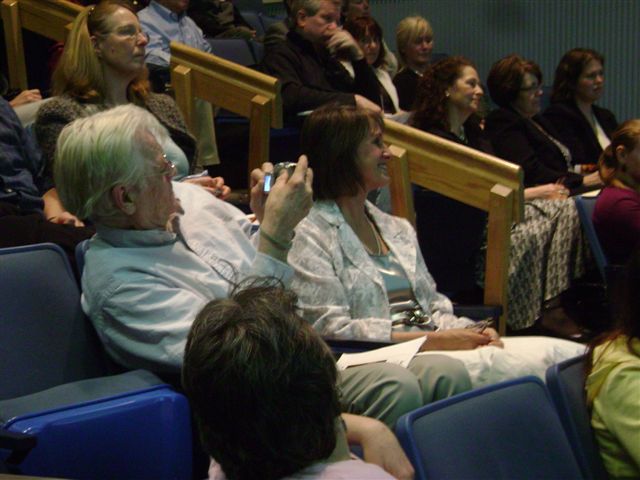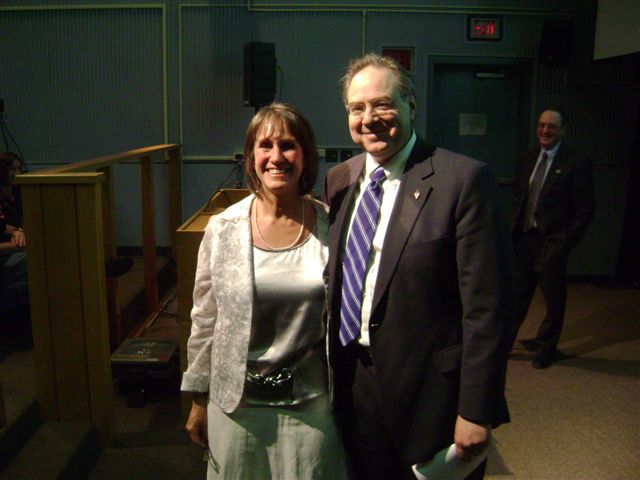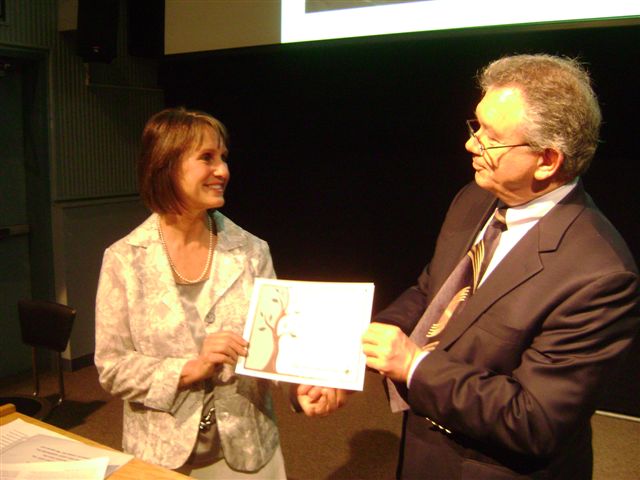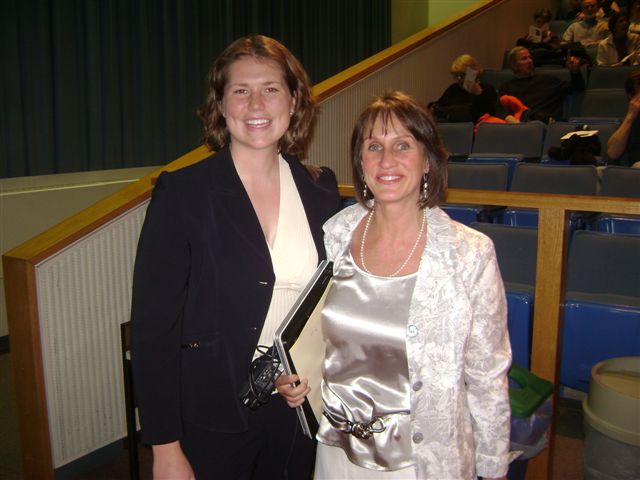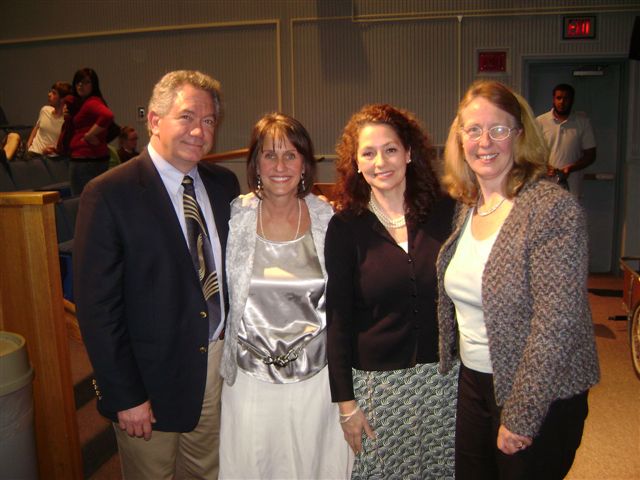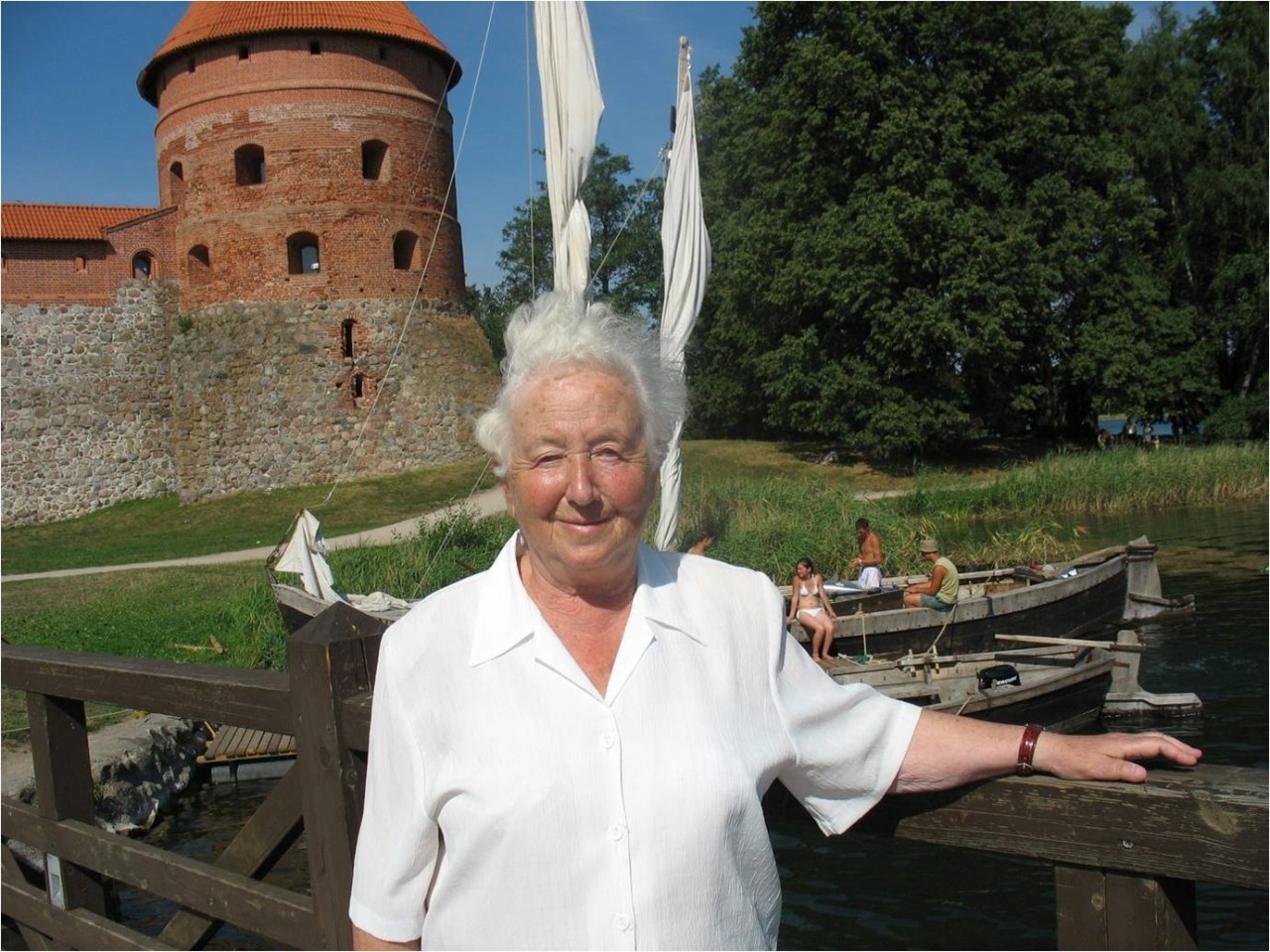 Honoring Partisan Fania Brantsovsky:
---
The Cohen Center's work never stops, but we need your help. Our work in education and commitment to the general public good are recognized as an integral and significant part of the Center's mission.
Cohen Center for Holocaust and Genocide Studies

Keene State College

229 Main Street

Keene, NH 03435-3201
603-358-2490