Cohen Center for Holocaust and Genocide Studies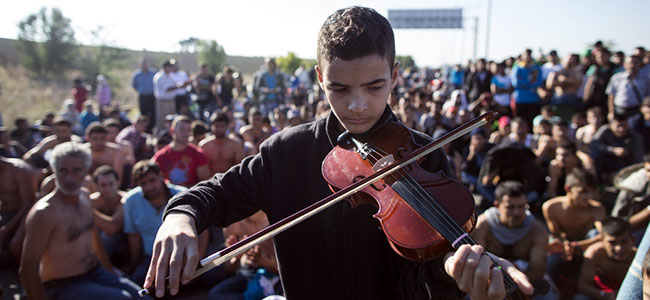 For Educators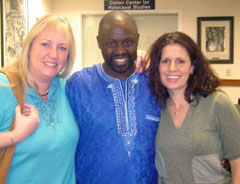 The Cohen Center provides resources for teachers striving to help students learn about the Holocaust and genocide and to reflect upon the moral and ethical questions raised by those difficult realities.
The Center helps teachers develop active and informed citizens committed to mutual respect and justice.
IHRA brochure "Marking 15 years of the Stockholm Declaration"
Choose from nearly 20 PowerPoint presentations designed for 90-minute blocks. They can easily be adapted to any classroom format. The topics have also been divided into separate presentations for different level abilities of students. More about Classroom Presentations | For Educators
The Cohen Center for Holocaust and Genocide Studies at Keene State College invites you to participate in the Grubman Teaching Trunk Program. The Trunk is designed to honor the memory of Simon Grubman, a survivor of the Lodz ghetto and other Nazi camps. The Grubman family has been a longtime supporter of the Cohen Center's work. Their gifts allowed the Cohen Center to develop the extensive Grubman Children's book collection now located in the Charles and Judith Hildebrandt Collection in the Mason Library at Keene State College. More about Grubman Teaching Trunk
Lesson plans and educational materials organized for the elementary, middle school, and high school levels. General lesson plans and supporting materials are also offered. More about Lesson Plans & Materials
Cohen Center workshops are an annual series open to the public and focused on the history and ethical questions raised by the history of the Holocaust and genocide. More about Public Workshops
---
The Cohen Center's work never stops, but we need your help. Our work in education and commitment to the general public good are recognized as an integral and significant part of the Center's mission.
Cohen Center for Holocaust and Genocide Studies

Keene State College

229 Main Street

Keene, NH 03435-3201
603-358-2490