Cohen Center for Holocaust and Genocide Studies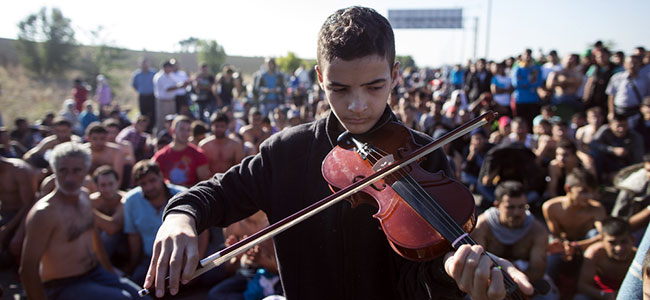 Education Programs for Students
Learn more about the wide range of academic programs, clubs, and resources for undergraduate students at Keene State College.
The program combines historical background with an interdisciplinary exploration of both the Holocaust and other genocidal events through film, literature, philosophy, psychology, sociology, religious studies, women's studies, and other offerings. With an understanding of such issues as prejudice, discrimination, and racism, students are equipped to analyze contemporary political situations, think critically about ethical responsibility, and respond actively to injustice. More about KSC Academic Programs
Zeta Chi Rho and its Alpha chapter, both founded at Keene State College in 2009, exist to recognize superior academic work in the field of Holocaust and Genocide Studies, and to promote in-depth study of the Holocaust and genocide through research and the healthy exchange of ideas and scholarship. More about HGS Honor Society
The Holocaust and Genocide Awareness club is open to any Keene State College student. The club works to raise awareness about the Holocaust, genocides, and atrocity throughout the world in history and the present day. We work together to learn about the past in order to make a brighter future. More about Holocaust and Genocide Awareness Club
---
The Cohen Center's work never stops, but we need your help. Our work in education and commitment to the general public good are recognized as an integral and significant part of the Center's mission.
Cohen Center for Holocaust and Genocide Studies

Keene State College

229 Main Street

Keene, NH 03435-3201
603-358-2490