Stay Connected
Newsline
Newsline is the online source for all things Keene State College, featuring news and stories about alumni, students, faculty and staff.
KSCPA News to Know
The News to Know is published in July as parents and students prepare for the upcoming year. It highlights dates for the Fall semester, how to stay connected, and other important happenings around the College.
Read Recent Issues
KSCPA Newsletters
The Keene State College Parent & Family newsletters are published throughout the year. These newsletters highlight activities on campus, department news, and ways to support your Keene State student.
Read Recent Issues
Fall 2012
Spring 2013
Fall 2013
Spring 2014
Fall 2014
Social Media

The Keene State College Parents Association is now on Facebook and Twitter! It is easier than ever to keep up to date on what is happening at the college, and to connect with other parents. Connect with other parents through Facebook and Twitter today!
Update Information
If you would like to receive emails (on average, we send one every few months) from the Parents Association, please send your email address to parents@keene.edu.
---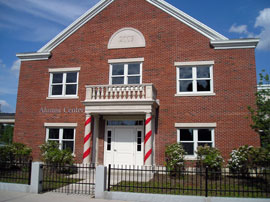 Contact Parents
Barry Alumni House, Alumni Center (Map)
229 Main Street
Keene, New Hampshire 03435-2701
603-603-358-2369 or
800-572-1909, option 8
parents@keene.edu