Financial Aid
Financial Aid Home: keene.edu/admissions/aid/
Click any question below to display the corresponding answer.
?
What is the FAFSA, and why do I need to submit it?
Federal Student Aid, a part of the U.S. Department of Education, is the largest provider of student financial aid in the nation.
These programs provide grants, loans, and work-study funds to students attending college or career school.The FAFSA is the only application you'll need to receive financial aid at KSC.
The completed FAFSA will be your application for all possible types of need-based financial aid from KSC, Pell grants, and state scholarships. Students must file the FAFSA each year before the priority filing deadline of March 1st to receive financial aid.
KSC's Title IV Code (002590)must be on your FASFA in order for the Financial Aid office to receive and process your application.
?
What are some important dates to remember?
January: Complete the FAFSA as soon as possible after January 1. You can and should use estimated tax information if you're filing taxes after March 1.
March: KSC's priority filing deadline for the FAFSA is March 1.
May: If you filed your FAFSA by the March 1 deadline, check your mail and email accounts for requests for additional documentation.
July: Fall bills are posted to QuikPay by the Student Accounts Office.
August: Fall bills are due on the 1st Friday.
December: Spring Bills are due on the 1st Friday.
?
How can my student get a job on campus?
All students enrolled full time at KSC are eligible to work on campus, either under the Federal Work Study Program or under KSC's Student Hourly Program.
The Federal Work Study Program is financed by both federal and institutional funds. The Financial Aid office posts employment opportunities on their website, but there is a limited number of positions available.
Also, remember that if you do receive a work-study job, you will receive a check for your wages, and it's your responsibility to apply that money towards your academic expenses.
The College does not automatically apply your wages towards your tuition or any other KSC fees.
On campus employment opportunities can be viewed here.
---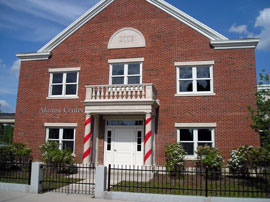 Contact Parents
Barry Alumni House, Alumni Center (Map)
229 Main Street
Keene, New Hampshire 03435-2701
603-603-358-2369 or
800-572-1909, option 8
parents@keene.edu