Events Calendar
Senior Famiy Dinner and Dessert Reception
May 08, 2015
For the Class of 2015 and their families:
Celebrate the Class of 2015 with and evening with family and friends the night before commencement! The evening will begin with dinner as graduating students have the chance to gather with friends and family to reminisce about the past few years and recognize the great accomplishment of graduation!
Please visit the Senior Dinner and Dessert webpage for more information.
Sponsored by the Class of 2015 & the KSC Alumni Association
Parent Family Weekend!
September 18 - 20, 2015
Mark your Calendars! Keene State College's Parent Family Weekend will be September 18, 19 and 20, 2015!
The KSC Parent/Family Weekend is a wonderful opportunity for you to visit with your student, stroll campus, meet our campus leaders, and have a good time. We have planned events – including a few that are new this year – which we're sure you'll enjoy.
Check out the Parent Family Weekend Website over the summer for an updated schedule, important information, and registration details!
---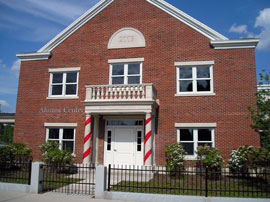 Contact Parents
Barry Alumni House, Alumni Center (Map)
229 Main Street
Keene, New Hampshire 03435-2701
603-603-358-2369 or
800-572-1909, option 8
parents@keene.edu