Residential Life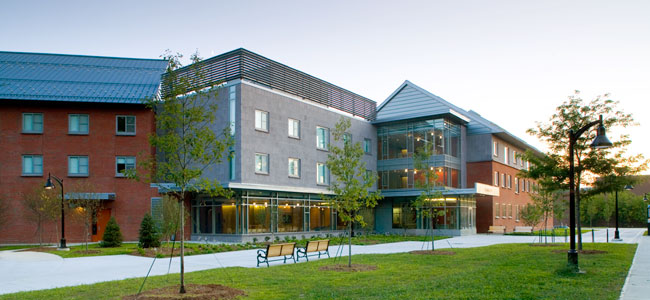 Announcements
Upcoming Events
August 23, 2017 (Wednesday)
Reminder to Returning Students: Now that Housing Selection is over, don't forget in order to secure your housing, if you have not already, go in and pay your non-refundable housing deposit and agree to your housing contract before April 17, 2017. To find the link look in your Outlook for an email from reslifeadmin@keene.edu!
Planning for Final Hall Closing: Please remember that you are required to vacate your residence hall 24 hours after your last final, but all residence halls will close, no later than, 6:00 pm on May 5, 2017. For graduating seniors, halls will close at noon on Sunday May 7, 2017.
---
In order to ease your transition to college - and increase your chances for success - Keene State College requires all first and second year students to live on campus. This approach supports significant research indicating that first-year and sophomore students who live on campus are more likely to be successful academically, socially and developmentally.
The same research indicates that after the second year, the positive influence of life on campus has left its mark, and most students choose to live off-campus for their junior and senior years, though some do live in our limited number of on-campus apartments. More about Living On Campus
---
---
---
Looking for off-campus housing? Hoping to list your property for rent? Our off-campus housing site is your one-stop destination. More about Off-Campus Housing
---
---
---
---
The Office of Residential Life & Housing Services is open from 8 a.m. to 4:30 p.m., Monday through Friday. If you have questions about housing services (room assignments, housing contract, damage billing, etc.) and are unable to stop by the office, feel free to e-mail or call us.
Residential Life Office
603-358-2339
229 Main Street
Keene, New Hampshire 03435