Residential Life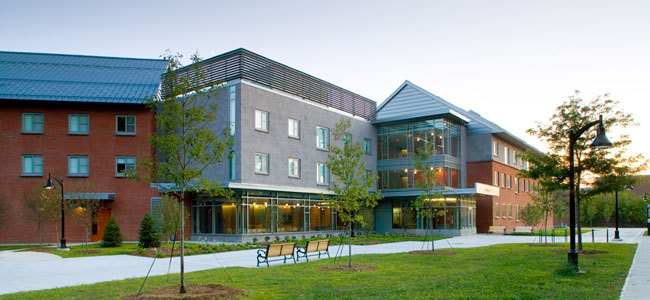 Announcements
Upcoming Events
November 23, 2016 (Wednesday)
November 27, 2016 (Sunday)
December 16, 2016 (Friday)
It's that time of year again when it's time to start thinking about housing for the 2017/2018 Academic year!
Upperclass students, check your KSC Outlook 365 Email accounts, information about squatting for the 2017/2018 academic year is in.
First-Year students, check your KSC Outlook 365 Email accounts, information about the potential to be a pull-in for an upperclass squatter for the 2017/2018 academic year.
---
In order to ease your transition to college - and increase your chances for success - Keene State College requires all first and second year students to live on campus. This approach supports significant research indicating that first-year and sophomore students who live on campus are more likely to be successful academically, socially and developmentally.
The same research indicates that after the second year, the positive influence of life on campus has left its mark, and most students choose to live off-campus for their junior and senior years, though some do live in our limited number of on-campus apartments. More about Living On Campus
---
---
---
Would you like to band together with like-minded Keene State Owls to enhance your living and learning experience here at KSC? Check out our First Year Parliaments. More about Parliaments
---
Looking for off-campus housing? Hoping to list your property for rent? Our off-campus housing site is your one-stop destination. More about Off-Campus Housing
---
---
---
Upcoming Events
---
The Office of Residential Life & Housing Services is open from 8 a.m. to 4:30 p.m., Monday through Friday. If you have questions about housing services (room assignments, housing contract, damage billing, etc.) and are unable to stop by the office, feel free to e-mail or call us.
Residential Life Office
603-358-2339
229 Main Street
Keene, New Hampshire 03435