Center for Creative Inquiry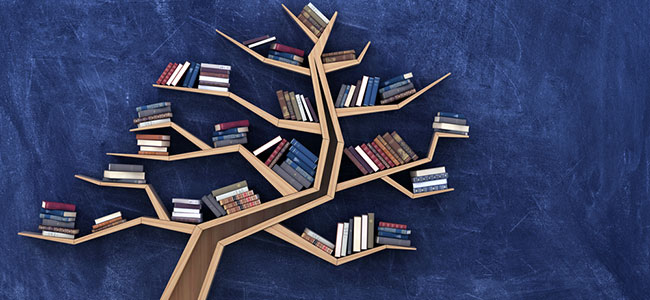 Undergraduate Research and Creative Grants
Purpose
This program is designed to provide financial support for original research and other creative projects conducted by students under the mentorship of a faculty member. The goals are to enable students to conduct active research and engage in the creative process as a means of developing their critical and creative thinking and communication skills. Grant proposals must be prepared and submitted by the student and approved by the participating faculty sponsor.
---
2016-2017 Available Funds & Range of Awards
$10,000 is available for 2016-2017.
Range of Awards is $50 to $750. The committee will not consider individual requests over $750.
Collaborative proposals (involving 2 or more students) can be funded up to $1,500.
Faculty Mentors please note: Faculty mentors are advised that there is a per mentor award cap of $2,000 per academic year.
---
Proposal Deadlines & Eligibility
Proposals must be submitted no later than 5:00 pm on the following dates:
October 7, 2016
November 18, 2016
February 3, 2017
Eligibility
All currently enrolled and matriculated students are eligible to apply.
Students receiving previous Undergraduate Research/Creative Grant funding are eligible to apply for subsequent funding, however priority will be given to first-time applicants.
Students must be working with a Faculty Sponsor on the research or creative project as well as the proposal process. Information on Student and Faculty Responsibilities is available for review.
The length of the project period can range from 1 - 2 semesters.
Student projects involving any kind of off-campus travel must follow the KSC Student Travel Guidelines, and complete the Student Travel Pre-Approval form. The travel must be approved prior to any grant funds being released.
Students whose projects involve work with human subjects must work with their faculty mentor to complete and submit an IRB review. Complete information regarding the IRB process can be found here.
All compliance requirements (i.e. IRB approval, IACUC approval, off-capus travel approval and compliance training) need not be complete by the submission of the proposal, but must be complete prior to the receipt of any grant award.
All activities must take place after the date of award. Applications for retroactive activities cannot be accepted.
---
Proposal Submission Guidelines
Proposals must be submitted electronically, using the appropriate UG Research Grant Application form or UG Creative Project Grant Application form. These forms are designed to help you provide the necessary information in the required format. Please download the form to your computer before completing the application. If you have questions or difficulty accessing the forms, please contact the Center for Creative Inquiry. Collaborative proposals should be submitted as a single application.
A formal letter of support, speaking to the nature of the project, the qualifications of the student, and the faculty member's role in working with the student must be submitted by the Faculty Sponsor prior to the proposal deadline. Proposals submitted without a faculty endorsement will not be reviewed for consideration.
Student projects involving any kind of off-campus travel must follow the KSC Student Travel Guidelines, and complete the Student Travel Pre-Approval form. The travel must be approved prior to any grant funds being released.
Several resources are available to assist students in their proposal preparation. These resources include:
a 15 minute webinar on how to prepare a competitive URCP proposal
All proposals must be submitted electronically to the Center for Creative Inquiryby 5:00 pm on the deadline date.
---
Allowable/Unallowable Costs
Allowable costs are limited to research/project expenses, including supplies, copying, shipping costs, and travel. Travel requests must be directly related to the proposed project or production and necessary for its completion. Travel funds support student travel only. Students who are funded in one funding cycle may submit a proposal in a subsequent funding cycle to support the presentation of their results at a scholarly conference. Equipment needs will normally not be funded but may be considered if affordable and critical to the project. Stipends and salary will not be funded.
Please Note: Requests for conference travel support (not connected to the presentation of project results) should be made through the Student Conference Fund administered by the Associate Provost for Academic Affairs Office.
---
Budget Planning Resources
The following resources are available to help students in budget planning:
---
Review Committee & Process
Six faculty members (two from each academic school) will review all proposals and make award decisions.
The voting member for 2016-2017 are:
Roster of committee members currently under construction. Please check back shortly.
---
Post-Award Requirements & Administration
Award Notification: Award recipients will be notified within 2-3 weeks of application submission. Once awards have been granted, students can access their funds one week from the date of award.
Dissemination and Accountability: Students receiving an Undergraduate Research or Creative Project grant are expected present at the Academic Excellence Conference in the spring of each year. If the timeline of the award or the project will not allow the student to present at the AEC, the student may present their work in another public forum. The student and faculty sponsor are asked to notify the Center for Creative Inquiry with information regarding the event, date and location of the student presentation.
---
Past Awards & Abstracts
For Additional Information Contact the Center for Creative Inquiry.
---
Contact the Office of Sponsored Projects and Research
Please visit our staff page for a directory of contacts for various sponsored projects and research functions.