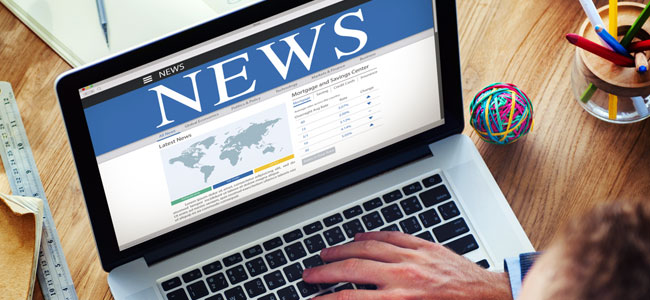 News & Announcements
Weekly IT Maintenance Window (Saturdays)
October 22, 2016 - October 21, 2017 · 8:00 a.m. - 12:00 p.m.
To maintain a high level of security and accessibility for KSC systems and services, a weekly maintenance window has been defined to allow for routine maintenance work on KSC servers, systems and networks. The established time falls outside of normal business hours and users may experience intermittent or complete service disruption. The ITG will work to minimize the service disruption to campus.
Weekly IT Maintenance Window (Thursdays)
October 27, 2016 - October 19, 2017 · 5:00 a.m. - 7:00 a.m.
To maintain a high level of security and accessibility for KSC systems and services, a weekly maintenance window has been defined to allow for routine maintenance work on KSC servers, systems and networks. The established time falls outside of normal business hours and users may experience intermittent or complete service disruption. The ITG will work to minimize the service disruption to campus.
---
Speaking of Wifi….Did you know?
KSC Secure is the only way to go for safe wireless. Login: Student\yourNetID and your NetID password and Faculty/Staff enter: yourNetID and your NetID password
KSC Secure protects your account information (passwords, usernames, bank account numbers, SSN's, etc) unlike the unsecure guest or student wireless.
KSC IT Group is constantly upgrading to improve wireless connectivity, strength and speed.
Recent improvements include:
New wireless access points that are 3X faster than the old.
The new access points accommodate 5X more devices than the old access points. This equates to much higher performance.
The new access points use a smart signal that detects where connected devices are and increases signal strength in that direction.
As a result:
Students with wireless issues who called into the IT Group HelpDesk this year compared to last:
Were down 24%
The majority of these tickets were informational asking how to connect to KSC Secure
How students are using KSC wireless:
The wireless network handles an average of 5000 simultaneous connections… hitting a high of 6618 in September alone!
Over 200 Terabytes (TB) of data has been downloaded since the beginning of the semester. That's 200,000,000,000,000!

Web surfing accounts for approximately 25% of this traffic, while entertainment accounts for 75%

Top applications have used the following data since the beginning of the semester

Netflix - 60.1 TB
Messaging - 4.82 TB
Instagram - 6.95 TB
YouTube 26.7 TB
Twitter - 5.83 TB
Facebook - 7.84 TB
Xbox Live - 5.41 TB
Your feedback about the wireless at KSC is always welcome. We can only continue to improve and address areas of concern if we hear from you. To do that, contact the ITG HelpDesk at 603-358-2532, email helpdesk@keene.edu or stop by our office on the 2nd floor of Elliot Hall.
IT Tech Tip: IT Security
In the spirit of October Security Awareness Month, the IT Group would like to ask you….
Can you tell the difference between a Phishing email and a legitimate one?
There are times when this can be confusing, but here are some telltale signs of Spear Phishing you can look for:
It comes from an unknown sender (i.e. how.gullible.ur@naive.com)
It solicits sensitive information (password, SSN or bank account information)
It prompts you to open an attachment or click on a link.
It appeals to urgency, fear or desire (do this immediately or your account will be closed)
It contains speelling or grammatical erors
Would you like some practice and test your Phishing IQ? Thanks to our friends at SonicWALL, they have created a Phishing test to see how well you do!
But, if you have any questions or concerns about a suspicious email you receive, before you click on anything…..call the ITG HelpDesk at 358-2532, email helpdesk@keene.edu or stop by our office on the 2nd floor of Elliot Hall and we will be glad to assist you.
From the IT Group: Tech Tip
Clutter is a tool that Microsoft included in Office 365 Outlook. It analyzes email habits, and based on past behavior determines the messages that you're most likely to ignore and moves those messages to a folder called Clutter.
But between Clutter and Junk Mail, some people would prefer not to have to review messages moved to their Clutter folder and would like to turn that feature off.
You can and here is how…..
Turn Clutter Off in Office 365 Outlook
Go to outlook.com/keene.edu and log in using your ksc email address and password.
Click the gear icon in the Office 365 Outlook toolbar at the top.
Under My app settings, click Mail.
In the Options column under Mail, select Clutter.
Under When email is received: Uncheck both boxes next to Separate Items as identified as clutter and Send me notifications.
You're done! Clutter is now turned off. To turn Clutter back on, just check both boxes again to have your email separated.
We hope you found this tip helpful and if you have requests for additional tips, please send those ideas along to the HelpDesk at 358-2532, email helpdesk@keene.edu or stop by our office on the 2nd floor of Elliot Hall.
Email Phishing attempt from a Richard Scott
KSC faculty/staff and students received several emails from a Richard Scott indicating your account was going to be shut down. This email is not a legitimate KSC email from the IT Group HelpDesk. You should NOT click on the link within the email and delete it from your inbox. The IT Group has blocked the link within the email, however, if you click on it prior to it being blocked and completed the form, you need to change your password on our password reset service.
This email fits the characteristics of phishing and is not legitimate. "Phishing" is email spam sent by someone pretending to be an organization or individual and it is designed to fool a user into providing his/her log on credentials. If you respond to this email, your account credentials will be compromised and you should immediately change your password. Neither the IT Group, nor any other legitimate institution would ever request this kind of information from you via email.
You will always recognize a message from the IT Group because we use a standard email template when communicating with the campus. Critical campus wide messages from us will always be addressed to:
the Student or Faculty/Staff GAL
we will identify ourselves at the beginning of the message as the KSC IT Group
our messages always tell you to, "Contact the IT Group HelpDesk at 358-2532, email helpdesk@keene.edu or stop by our office on the 2nd floor of Elliot Hall with questions concerning this or any other technology issue"
our signature line provides location and contact information.
It is strongly suggested that you never give out your personal information to any source. There is never an exception to this rule.
To learn more about phishing and what it looks like, take a few minutes to complete this on-line test: http://www.sonicwall.com/phishing/index.html.
If you would like more information regarding phishing and other helpful security information, please visit the IT Group HelpDesk website.
IT Group HelpDesk
2nd floor Elliot Hall, room 243
Keene State College
603-358-2532
www.keene.edu/helpdesk
helpdesk@keene.edu
NEW: FY17 Workstation Upgrade changes
If you were at the President's opening address this morning you heard about our focused commitment to reducing campus spend in this time of constraint for KSC. This message regarding changes in workstation upgrades for FY17 is a direct result of our need to reduce campus spend in FY17.
Many years ago, KSC committed to a workstation refresh cycles in support of the college business needs and incorporated this cycle into our technology planning process. This commitment continues to serve KSC well however, in light of the current financial situation, it is prudent to examine areas where we can potentially defer spending while we gain financial health. As a result, FY17 workstation upgrades will be deferred. Essentially, all upgrades that were would have been upgraded according to refresh cycle will be on hold during fiscal year 2017.
This change brings risks and challenges along with the savings. Exceptions will need to occur and will be based on programmatic changes (software), technology changes, and hardware failures. We anticipate an increase in support calls and $ for repairs/part along with reduced processing power and reliability. However, the IT Group is committed to minimizing the impact through measures such as reimaging, additional memory, new drives, etc.
If you have any questions and/or concerns, please feel free to contact me directly. As always, if you are experiencing issues with technology and/or workstation performance, please log a ticket with the HelpDesk.
Thanks again and good luck with the start of the academic year.
NEW: KSC NetID Passwords Will Expire For Students Beginning in January.
Beginning in January, the IT Group HelpDesk will require students to change their NetID password every six months. Email reminders will be sent 14, 7, 3 and 1 day prior to your password expiration date. Take this time to enroll in the KSC Password Reset Service which will allow you to reset your password before it expires or whenever you need to.
To change your password, please use the following instructions:
Browse to the KSC Password Reset Service website: https://selfservice.keene.edu
Login using your KSC NetID username and password
Enroll by completing your security questions
Change your password using the "Change Password" tab
You're done! Please look for a password change confirmation in your campus email. Once you change your KSC NetID password, you will be prompted to use your new password to access:
MyKSC
Canvas
Residential Life and Housing Services & Health Services forms
Interlibrary loan requests
and others
If you have any questions regarding this or any other technology issue, please feel free to contact the HelpDesk at 358-2532, email helpdesk@keene.edu or stop by our office on the 2nd floor of Elliot Hall.
New Faculty/Staff & Student GAL
Now that students are also using Office 365 Outlook for their email, we modified the GAL in the address book to accommodate student email addresses. There will be a _Faculty & Staff GAL and a _Student Gal for current students. If you communicate with all students, you have permission to use the new student GAL in Office 365. You will use _Faculty & Staff GAL when communicating with faculty/staff on campus. The old _GAL will be removed beginning February 1, 2016.
Why is this good news?
• The new faculty/staff GAL provides increased security by eliminating the ability to expand the recipient list, therefore, protecting the privacy of each individual.
• Employees will also now be automatically added or removed from the list. Only active employees will populate this list, so as to remain current on an on-going basis.
Feel free to stop by our office on the 2nd floor of Elliot hall, call 358-2532, email helpdesk@keene.edu or visit our website.
Whats New in IT?
While some of you were away for the summer, the IT Group worked hard on campus technology to make improvements, new enhancements and refresh already existing technologies to help ensure a successful academic year our students. Here are a few you might notice:
PILOT PROGRAMS – TESTING NEW TECHNOLOGIES
Wireless Project Pilot
The IT group is currently running a pilot on wireless projection in 15 classrooms. We are experimenting using an Apple TV device that uses Airplay to connect wirelessly to mobile devices like laptops, tablets, and phones. Apple TV is naturally designed for iOS/Apple devices; however, there are apps and programs available for windows and android devices that will work with Airplay. This pilot is only the beginning of our research for quality wireless projection. Feedback from the pilot can be submitted to the HelpDesk at 358-2532 or email helpdesk@keene.edu.
What opportunities does this bring to a classroom?
Makes it easier for presenters to connect while using their own mobile devices. (laptops, phones, iPads, other tablets etc.)
Gives the presenter more mobility.
Opens up the opportunity to use mobile devices as wireless document cameras that you can draw notes on, record, and save.
Gives students the chance to join presentations by connecting their own devices.
Our pilot includes the following rooms:
Elliot 236
Gym 121
Huntress 002
Huntress 005
Huntress 009
Huntress 012
Joslin 108
Joslin 302
Joslin 303
MAC 152
MAC 160
Morrison 109
Rhodes S203
Science 127
Science 332
Monadnock Hall Wireless Pilot
The IT Group is on the verge of selecting the next generation of wireless equipment (capable of supporting latest protocols) for the KSC campus. We have chosen Monadnock Hall to pilot the new equipment this semester. They will be providing feedback for this new service in regards to wireless speed, reliability, ease of use and overall service. The project is underway and started with a "Thank you" pizza party with Monadnock students for their anticipated assistance!
ENHANCED SERVICES
Office 365 for students
The IT Group has moved students to Office 365! Students now enjoy all the benefits of Office 365 (including Outlook Web) and can access it from the web directly or through MyKSC, the student portal. With Office 365, students also have access to Microsoft Office web apps and to One Drive for cloud storage.
What does this mean for faculty/staff?
• There is no change in student email addresses. Students will continue to have the same email address (first.last@ksc.keene.edu). • There is no change in how you currently communicate today with students via email.
• When you open your address book, all faculty/staff and student email addresses will be available. • MyKSC will continue to be the student portal for course registration, accessing grades, requesting transcripts, paying bills, student announcements, and surveys.
Office 2013 and OneDrive
Office 2013 is available to faculty/staff who would like to upgrade from Office 2010. Office 2013 in collaboration with Office 365 provides One Drive cloud storage allowing you to securely store your documents in the cloud and edit them from anywhere. Microsoft Office web apps and mobile apps are also available. The IT Group will be moving users to Office 2013 in the months ahead, but are giving you the option to be an early adopter. If you are interested, please contact the HelpDesk at 358-2532 or email helpdesk@keene.edu for instructions.
IT Group web redesign
The IT Group website was redesigned and given a fresh, new look. Information has been reorganized and streamlined. Our news and announcements are located on our homepage where you will find our weekly maintenance windows and any critical incidents as they are happening. "How Do I" is where you ask a question and find the answer to your most frequently asked questions! Curious about what campus IT Projects are underway? Visit the ITG website to see what was accomplished in FY15 and where we're headed in FY16. Finally, don't forget to bookmark the IT Group website for quick access!
Classroom & Computer Lab Maintenance
All of the campus public, specialized computer labs and Smart Carts were reimaged and refreshed, while others were upgraded with new computers and/or software. All KSC classrooms are now digitalized and each Smart Cart now contains an Extron controller.
VHS removal
Goodbye to VHS in the classroom. The last VHS tapes and reliable players were made in 2008 and the IT Group will be removing all VHS players from KSC classrooms over winter break. If you currently use VHS tapes for instruction, here are some options available to you:
Research: Is there a more current production of your VHS tape? (Ex. Digital online copy, DVD, Library Resource).
If not, you can either:
Contact media librarian Amanda Scull at ascull@keene.edu and she can help you find another copy or similar alternative based on the content you are looking for. (She would be happy to help you find the resource, however it will be up to you to make the purchase of the resource if applicable.)
OR
Make your own copy of the VHS tape with a DVD burner. *It is important that you only do this under the circumstance that a digital version does not already exist and that you keep the original VHS tape as proof of purchase. This will protect you against copyright Laws. If additional assistance is required, please contact the HelpDesk.
HelpDesk hours and contact info
As always, the HelpDesk is dedicated to the distribution and support of standard technologies used by employees of Keene State College - including desktop computers, classroom technology, major applications, telecommunications equipment, and access to the campus network. The HelpDesk is open:
Monday – Thursday, 7:45 a.m. to 9 p.m.
Friday 7:45 a.m. to 5 p.m.
Feel free to stop by our office on the 2nd floor of Elliot hall, call 358-2532, email helpdesk@keene.edu or visit our website.
Like us on Facebook! We are now on Facebook! Take a moment to visit our page for interesting facts, some humor and updated information. Keene State College IT Group HelpDesk