Event Scheduling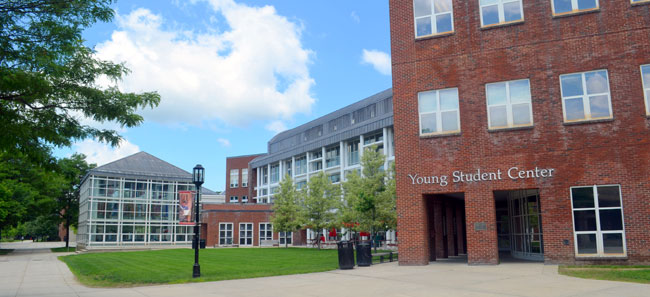 The Event Scheduling Office is responsible for overseeing space scheduling and event logistics at Keene State College. With a strong emphasis on providing quality service, the Event Scheduling Office offers guidance in event scheduling and planning and works with the campus facilities and service providers to help ensure a successful event.
---
---
Event Scheduling Procedures
While 25Live continues to be refined, the current event scheduling procedures are as follows:
Requests for events in any KSC space are to be submitted via the:
KSC Online Event Scheduling Form.
Requests must be submitted at least 5 business days prior to the event.
Rooms book quickly so all are encouraged to submit requests as far in advance of the event as possible. If the KSC Event Scheduling Office is unable to accommodate the request, they will work with you to find an available space or date that meets the needs of the event.
Requests will be processed within 3 business days of receipt and confirmation will be sent via email. If a request is being made for a larger event such as a conference or concert, please contact the KSC Event Scheduling Office as soon as possible so that they are aware of the pending request.
---
Event Services
Media Services
A/V services can be requested by filling out the Online Media Services Form. 48 hours' notice is required for all media requests.
Catering
Requests for catering can be directed to KSC Catering: Catering Website, 603-358-2677. 10 day notice is requested for all catering requests.
Grounds
Work requests can be made by designated staff and faculty via the Maintenance Connection Work Request Form.
Parking
Requests for parking whether for 1 or 100 people are to be made through our Online Parking Form. Once this form is received, a representative from the parking office will email you before your event with printable permits and/or instructions on how to park for the event.
Campus Safety
Dial 9-1-1 in an emergency. Campus Safety Website, 603-358-2228
---
Contact the Event Scheduling Office
Event Scheduling Office
William Howell
Scheduling Coordinator
603-358-2359