Task 5.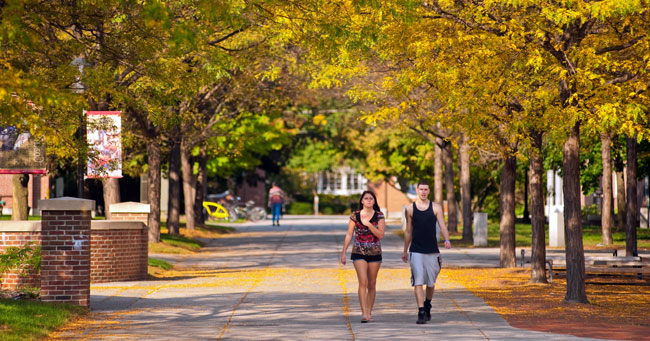 Buy Your Books
Due Date: The sooner you buy, the better your chance to get used editions.
Don't Put Off Buying Your Books Until the Last Minute!!
The Keene State College Bookstore is owned and operated by Keene State College. We are the only college store in the University System of New Hampshire NOT operated by a lease operation. What does this mean for you as a Keene State College Student? It means that our sole reason for being here is to serve our students (you) by supplying them with all of the correct materials that have been ordered by their professors. The biggest challenge that we face in our endeavor is to keep the cost down and still get students what they need. In order to do this we offer students new, used, and rental options on their course materials.
We offer both new and used textbooks for students to purchase. At the end of the term, we buy back many of these books to resell here in the bookstore the following semester. This helps reduce the overall cost to both the student selling their books and to the student who now has the opportunity to purchase a used book. Students can purchase their books in one of two ways. They can come to the bookstore located in the Young Student Center, with a printed copy of their course schedule, or from our web store at: http://bookstore.keene.edu/Home/CourseSearch. When purchasing on our web store, please choose the in-store pick up option in the check out area. We will hold your books here in the store until you arrive on campus. You can pick them up on move in day with a picture ID. Orders must be picked up by 4:30 on August 29th.
We also offer two rental programs to students. Those textbooks that are required for a course, but that a student does not intend to keep, might be better rented than purchased. The KSC Bookstore offers an in-store rental program. Not all books are available for rent through this program, but a number of the pricier new editions are. Over 90 titles were available for rent in our latest spring term. Students can rent from our in-store program in our store with a copy of their course schedule, or through our website on our course schedule page, http://bookstore.keene.edu/Home/CourseSearch. Students will be required to sign a rental agreement before they can rent a book and a credit card will be required as security for the rental. The cost of the rental can be paid for with a credit card, cash, check, Owl Cash, gift card, or Financial Aid (BECA) if renting in the store, or with a credit card if renting from our web store.
Many of the titles not available through our in-store rental program can still be rented through our affiliate, SKYO. Students can rent from SKYO, on our website. Go to the course search page http://bookstore.keene.edu/Home/CourseSearch and at the top of the page click on the Keene State College SKYO link, http://keenestatecollege.skyo.com/. Books rented through our affiliate SKYO, will be shipped directly to the student, NOT the bookstore. However, at the end of the rental period you can return your SKYO rentals to the bookstore and we will return them for you, or you can ship them back at no charge by printing off the shipping label from the site. Rentals through SKYO can only be paid for with a credit card and are paid directly to SKYO.
Students can begin ordering their books from the KSC bookstore web store beginning July 21st, 2014. You will need to know your course schedule in order to find your books and place your order. Go to http://bookstore.keene.edu/Home/CourseSearch, enter in your course information, and put your books into the shopping cart. You will then be required to set up a bookstore account. You will need to fill out shipping information, as that is a required field. However, in the checkout process, choose "in-store pickup" as your shipping option. Payment must be made with a credit card.
---
Contact Orientation Staff