Task 3.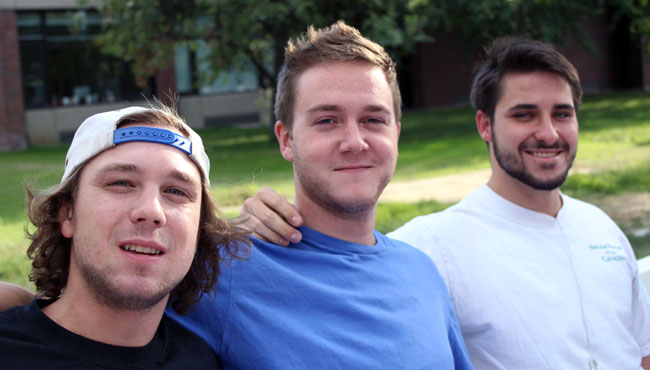 Learn to Use the KSC Network & MyKSC
Due Date: The sooner, the better!
KSC Wireless!
Connect anytime - anywhere on the wireless network at Keene State College! KSC students can now stay connected at their convenience from their laptops and other wireless capable devices. Connect in the classroom, download assignments while hanging out in the Student Center, do project research from your room or check your email from any building anytime-anywhere! Keene State College is a completely wireless campus. It's everywhere you need it!
Before you can access the KSC network, you will need KSC approved anti-virus software installed on your computer and will need to sign into the network with your NetID. In May, you will receive more information about your NetID. You should install your KSC approved anti-virus software before you arrive.
While you're at it, visit the Quick Guide For New Students for information about all of the technology you will use at Keene State College – including TV cable, e-mail, how to work for the IT group or who to call if you need a little technology help.
If you need a computer, the bookstore sells computers and has bundled packages with educational institution discounts.
What is MyKSC?
To do several of the tasks in the workbook, you'll need to know how to use MyKSC.
MyKSC is the official KSC student Web portal. It's the place where you'll access your e-mail, register for courses, pay tuition, access class transcripts and grades, develop personal Web pages, and review class schedules.
Around the third week of May you'll be receiving a letter from KSC guiding you through how to log onto MyKSC for the first time.
MyKSC e-mail accounts are also the official contact for emergency messages and administrative business, so you should check your account often or you can forward your mail to another email address.
Your Orientation leader will be a great resource for using MyKSC - they've all used the system hundreds of times and are ready to help you with any questions you might have. But first, give it a try yourself.
However, if you need additional help, don't hesitate to contact the HelpDesk and we will walk you through the process, and help you log in at the MyKSC site.
If you run into any problems please contact the Helpdesk at helpdesk@keene.edu.
---
Contact Orientation Staff