Task 1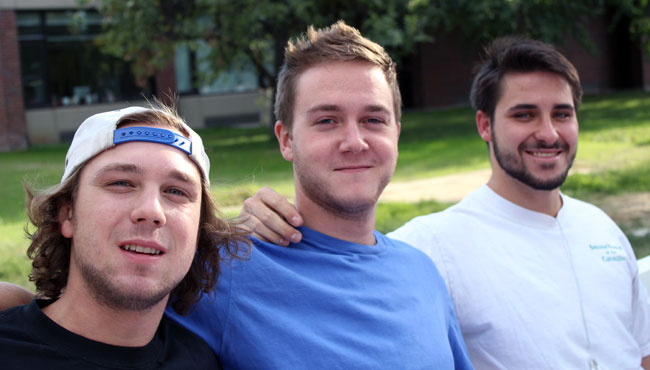 Claim NetID & Access MyKSC
Important!
Please note
As a new student, you will receive a Welcome to Keene State College email sent to your personal email address. The Welcome to Keene State College email walks you through setting up your KSC NetID, obtaining your KSC email address and logging into the Keene State College student portal, MyKSC. You will need your KSC NetID in order to complete many of the tasks in this workbook.

To Begin:
Locate the "Welcome to Keene State" email in your personal email account.
Click on the link to claim your KSC NetID (we do not recommend using a mobile device to complete this step).
Enroll in the password reset service.
You should now have your NetID, NetID password and your KSC email address!
Access MyKSC
In order to complete several of the required tasks in the Orientation workbook, students need to know how to use MyKSC, which is the KSC student web portal. MyKSC provides access to:
Course registration
QuickPAY - tuition payment
Transcripts and grades
Class schedules and more
MyKSC is also the official contact for emergency messages and administrative business. Students may also forward MyKSC email to an alternative email address. Visit MyKSC FAQ's for more information on how to use this portal.
Need help?
The IT Group HelpDesk provides support for all KSC technology including: MyKSC, Canvas, wireless network, anti-virus software, TV cable, and more.
IT Group HelpDesk
603-358-2532
2nd floor of Elliot Hall
helpdesk@keene.edu
www.keene.edu/helpdesk
---
Contact Orientation Staff