Task 3.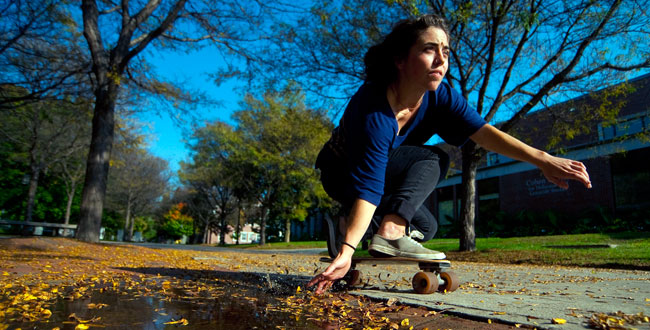 Get Your KSC Owl Card
Due Date: Photo ID Picture taken at the June Orientation Program
As a new student, you will be required to have the official Keene State College Identification Card: The Owl Card.
This College ID has many purposes, including:
Getting materials from the Mason Library
Access to your Meal Plan and any cash accounts on your Card
Admission to the Rec Center
If you live on campus, it is your "key" to the front door of your Residence Hall
As a KSC student, you are expected to carry your Owl Card with you at all times. IT IS IMPORTANT!
Your Owl Card will be printed in advance and it will be waiting for you at your Residence Hall when you check in on Move-In Day. But first we're going to need your photo!
You will be able to have your photo taken while on campus in June for Orientation – so please take advantage of that opportunity! Believe us, it's so much easier than the alternatives of taking and uploading an acceptable photo or waiting until Move-In Day to wait in line when the weather can be hot and sticky on that very busy day.
Take your picture
If you do not get your picture taken at June Orientation, you will need to submit an acceptable photo no later than midnight Sunday August 9, 2015! If you miss that date, you will need to stop by the Owl Card Office to have your picture taken and Owl Card printed on Move-In-Day.
FORMAT:
Please upload a photo that was taken in "landscape" mode. If you don't, chances are pretty good that your "portrait" mode photo will be rejected. This is because the portal is programmed to crop based on a horizontally formatted image. A vertical (portrait) image will get rotated and cropped incorrectly. Landscape, please!

LIGHTING
Be sure the photo you submit is exposed properly. Check your lighting source (if you're not using flash). If the light is coming from behind, your face will be too dark. If it's coming from the side, the lighting will be uneven and your face will be too dark on one half and too light on the other half. Check your camera or cell phone settings before you take the photo. Use a flash, even in daylight. Take a good look at the photo before you submit it. If we cannot accept it, you will be waiting in the Owl Card line on Move-in Day.
SENIOR PORTRAITS, PROM PIX and SELFIES
We're sure your senior portrait is very nice, but it belongs on the wall or in your grandparents' brag book. Those prom pics, vacation shots and wedding party photos are no doubt equally as nice, but please don't submit them. Selfies sometimes work, but it's best if you have someone else take the shot. Remember how your photo will be used — to identify you!
OTHER IMPORTANT DO'S …
Keep the hats and sunglasses off of your head for your Owl Card Photo.
Smile or don't smile — it's up to you — but please, no goofy faces.
You don't need to wait until the deadline to upload your photo. Do it now, check it off your to-do list, and enjoy the rest of your summer!
Be sure you've activated your KSC NetID log in first. You'll need it to access the Portal.
---
Contact Orientation Staff