Task 10.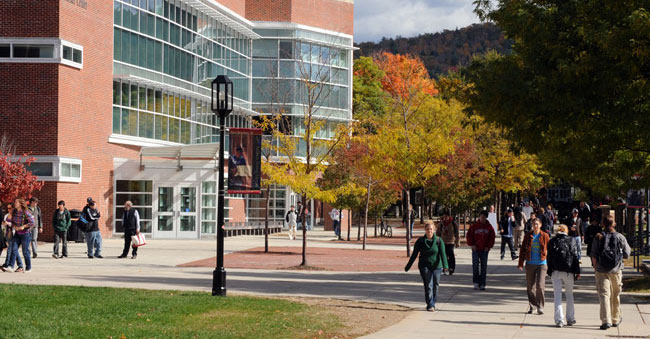 Get Ready for Your First Day at Keene State!
Incoming Residential Students
Check out the Residential Life homepage for information to help you prepare for your first year living on campus. You can find details about what to bring and what not to bring.
Move-in Schedule - Wednesday, August 20th
8:00 a.m. – 11:00 a.m. - First-year and transfer students in even numbered rooms
11:00 a.m. – 1:00 p.m. - First-year and transfer students in odd numbered rooms
Questions about moving in?
Feel free to email Residential Life or call us at 603-358-2339.
Move-In Room Furnishings Sale
August 20th, 2014 11:00 a.m. - 3:00 p.m. on the Keene State College campus (specific building location TBA).
Share in a Keene State tradition and stop by the ROCKS (Recycling On Campus Keene State) sponsored Move-In Room Furnishings Sale. This is your opportunity to purchase a few room essentials like shower caddies, trash cans, rugs, clothes hangers, TVs, mini-fridges and lamps at a low cost! Every gently used item was donated by upper classmen in the spring and is priced $5 or less. All proceeds go to student programming.
All items are first come/first served, cash and carry, "as is" and non-refundable. This summer Follow us on Twitter or check our Facebook page for an updated inventory of items and information about the sale.
Check out the ROCKS webpage frequently for updated information.
Keene State is keen on reducing waste!
Incoming Commuter Students
Attendance at Fall Orientation events is critical to ensuring a smooth transition to your college experience. We encourage you to participate in as many events as possible, including evening activities.
If you are a new student who won't be living on campus but you would like to stay on campus overnight during Fall Orientation, there is limited space available. Space is offered free of charge on a first-come, first-served basis. We encourage you to sign up early if you're interested, and no later than August 13th. Contact Allison Riley, to request a space. Note: you will need to provide your own linens (sheets, pillows, towels) for the room.
On August 20th, 2014, from 5:00 p.m. - 5:45 p.m., we invite you to join KSC staff and other commuter students for dinner on the 2nd floor balcony of the Zorn Dining Commons (DC). It's a great way to meet other first-year commuter students.
At 6 p.m. you will attend the first meeting with your Orientation group to review the Orientation schedule.
Beginning with dinner on Wednesday through dinner on Saturday you are eligible to eat for free in the DC. These meals provide you more time to get to know other students and become more acclimated to the campus.
If you have any questions related to being a commuter at KSC, please contact Allison Riley, Coordinator of Student and Community Relations, at 358-2994 or ariley3@keene.edu.
---
Contact Orientation Staff