Holocaust and Genocide Studies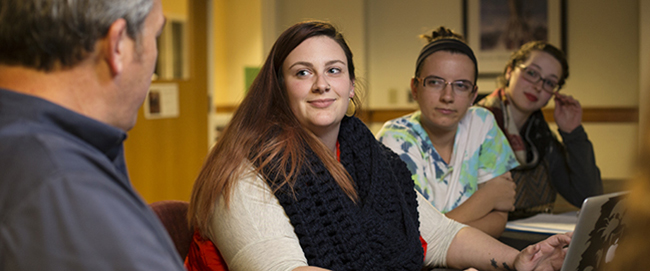 Keene State is home to the Cohen Center for Holocaust and Genocide Studies, one of the nation's oldest Holocaust resource centers. The Center has attracted internationally renowned scholars, many of whom have designed features of the course of study used at Keene State College. Our faculty take a personal interest in students. The academic backgrounds of our own faculty attest to the breadth and diversity of this field. From historians to clergy, from filmmakers to social activists, our diverse educators approach the most horrible events in human history with passion and compassion, skill, and wisdom.
This employee list was customized for the web per request of the department and may not correspond exactly with what Human Resources has on record for this department. To report any errors/omissions, please contact mreynolds@keene.edu directly.
---
Contact Holocaust & Genocide Studies
Wise up!
Contact Admissions
Request information
Holocaust and Genocide Studies
Michele Kuiawa
Sr Program Support Assistant
603-358-2490
Admissions Office
800-KSC-1909
229 Main Street
Keene, New Hampshire 03435