Continuing Education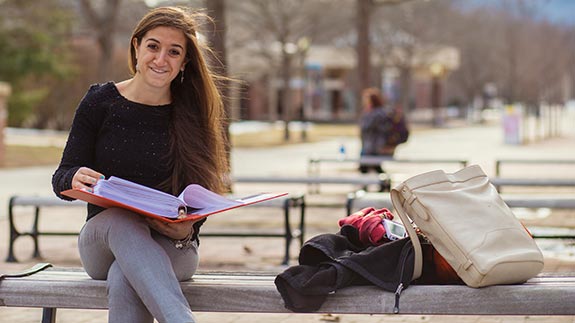 Keene State Continuing Education students are people just like you, with lives revolving around work, home, career and community. Our programs are flexible to accommodate your busy schedule, and we offer courses and academic programs in an array of subjects. Please take a look around, and contact us with any questions or comments.
Spring registration starts Monday, November 16.
Online classes starting monthly. Only $99! Read more
Learn more about our resources for manufacturing professionals and RCAM, our Regional Center for Advanced Manufacturing
Summer Momentum 16' (SUMO) is a living/learning summer program for KSC Freshman and Sophomores who need to raise their GPA's while developing self-identity and decision-making.
Register Now
---
Programs at Keene State College are flexible to accommodate your busy schedule. We offer credit and non-credit courses in a wide range of subjects. More about Courses & Schedules
Search Courses
Tuition and Fees
Keene State College offers affordable undergraduate and graduate level courses for New Hampshire residents and out-of-state residents. More
Register Now
---
"KSC gave me a place to explore new ideas, meet new people, and pave a path toward my future."
Evthoxia Kyrousis
What'll it be? Microsoft Excel? Forensic Anthropology? Economic Analysis? Or maybe one of hundreds of other courses? As a Continuing Education student, you can take undergraduate courses for credit. Or you can earn a master's degree or receive post-master's certification in education at Keene State.  More about Degree & Certificate Programs
---
---
The Division of Continuing Education and Extended Studies of Keene State College serves as the primary education and training outreach unit of the College, providing lifelong learning to individuals and organizations throughout the State and region. More about About Continuing Education
---
Your degree is closer
than you think.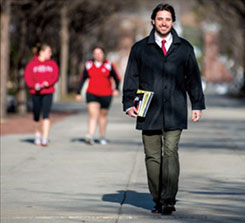 Think Keene State.
Contact Continuing Education
Office of Continuing Education and Extended Studies
continuing-ed@keene.edu
(603) 358-2290
Monday - Thursday, 8:00 AM - 6:00 PM
Friday, 8:00 AM - 5:00 PM
Elliot Hall, First Floor, Suite 144
Keene State College
229 Main Street
Keene, NH 03435-2605