Cohen Center for Holocaust and Genocide Studies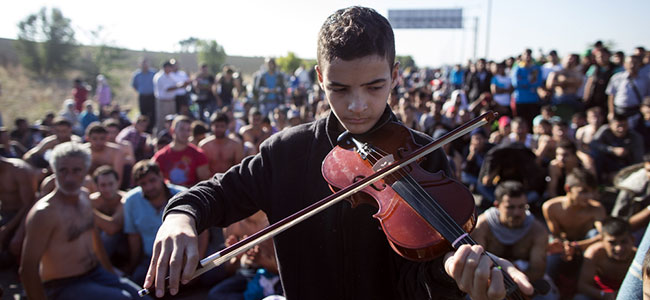 News & Newsletters
Keene State students and faculty are making and following news from around the world. Learn about the latest research and resources, activities at Keene State College, people in the news, articles, and lectures.
April 14, 2017 –
The International Association of Genocide Scholars has awarded Jim Waller , Cohen Professor of Holocaust and Genocide Studies, its inaugural Engaged Scholarship Prize. The award recognizes scholars who engage beyond the academic community by sharing their scholarship and expertise, particularly with policymakers.
In his letter nominating Dr. Waller, Dr. Tibi…
April 3, 2017 –
During a recent trip to Washington, DC, hosted by the Cohen Center at Keene State, students learned from the extensive exhibit at the United States Holocaust Memorial Museum (USHMM) and connected with alumna Emily Robinson '16, who currently works at the museum in the Jack, Joseph, and Morton Mandel Center…
September 21, 2016 –
The powerful story of Waitstill and Martha Sharp – a Unitarian minister and his wife from Wellesley, Massachusetts, who left their safe life of comfort to spend two dangerous years helping hundreds of political dissidents and Jewish refugees flee the Nazis at the beginning of World War II – would…
---
---
The Cohen Center's work never stops, but we need your help. Our work in education and commitment to the general public good are recognized as an integral and significant part of the Center's mission.
Cohen Center for Holocaust and Genocide Studies

Keene State College

229 Main Street

Keene, NH 03435-3201
603-358-2490